06 Jun

Posted By
0 Comment(s)
1389 View(s)
Hiking
The mountainous terrain of Greece makes it a paradise for hiking. The most popular routes are now well marked, such as the Menalon Trail and Andros Routes. Most trails are unmarked or fuzzy trails, and give the hiker the feeling that he is experiencing something adventurous, unlike the trail networks of European countries that are busy.
Follow the cobbled streets or the impressive "stairs" that are built paths that may date back to the Byzantine years such as Biliovo cobblestone path in Exo Mani and the Skala Vradetou in Zagori, or usually livestock paths that connected remote settlements. Hiking in Greece offers stunning views.Other paths are timeless passages, such as those studied by Giannis Pikoulas, in Crossing Taygetos by a cart-wheel, which may have existed since antiquity. Most are unclear paths, that connected remote settlements.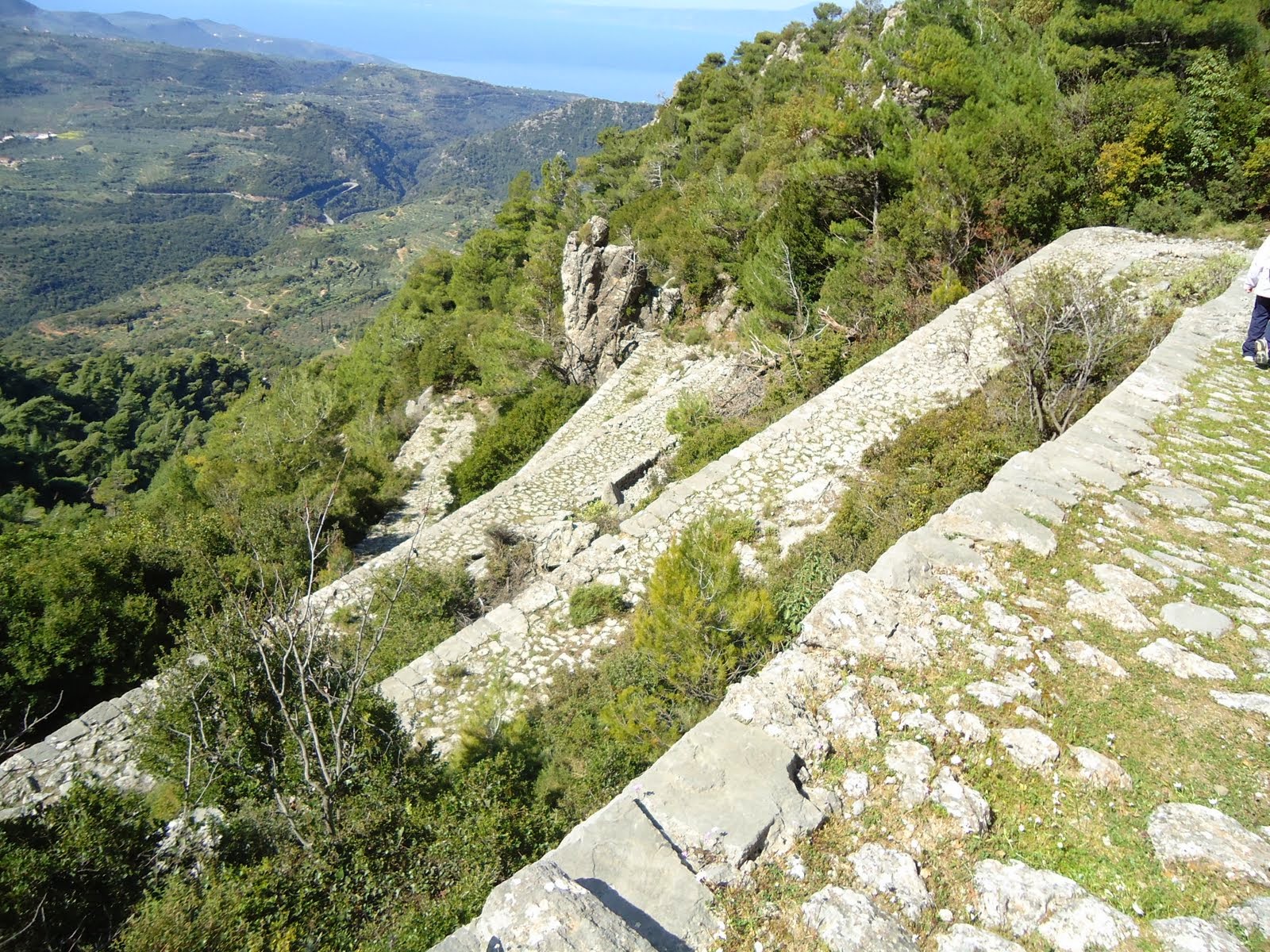 Hiking in Greece unveils the true face of mainland Greece, as 70% of the country consists of mountains. Greece is worldwide famous as ​a ​summer destination but its nature and mountains are at their full glory in spring and autumn. Greece has many different and varied mountain landscapes. There can be snow until late spring, the flora is unique with more than 1500 endemic flowers, forests of great beauty cover an incredible 25% of the countryside and the sea is never very far, as no place in the mainland is situated at more than 130 km far from the coast.