11 Mar

In the northwest of mainland Greece, the Zagorohoria's 46 traditional villages are tucked in a mountainous area in the north of the Pindos range.Before they became accessible by paved road, the hamlets were connected only by mountain paths and stone bridges, most of which remain to this day.
Like the Skala tou Vradetou connecting Vradeto with Kapesovo, which until 1974 it was the only way to communicate between Vradeto and the rest of the Zagorohoria villages. The biggest challenge was building the two stone bridges crossing the gorge of Messaria and the steep stream that flows in its bed.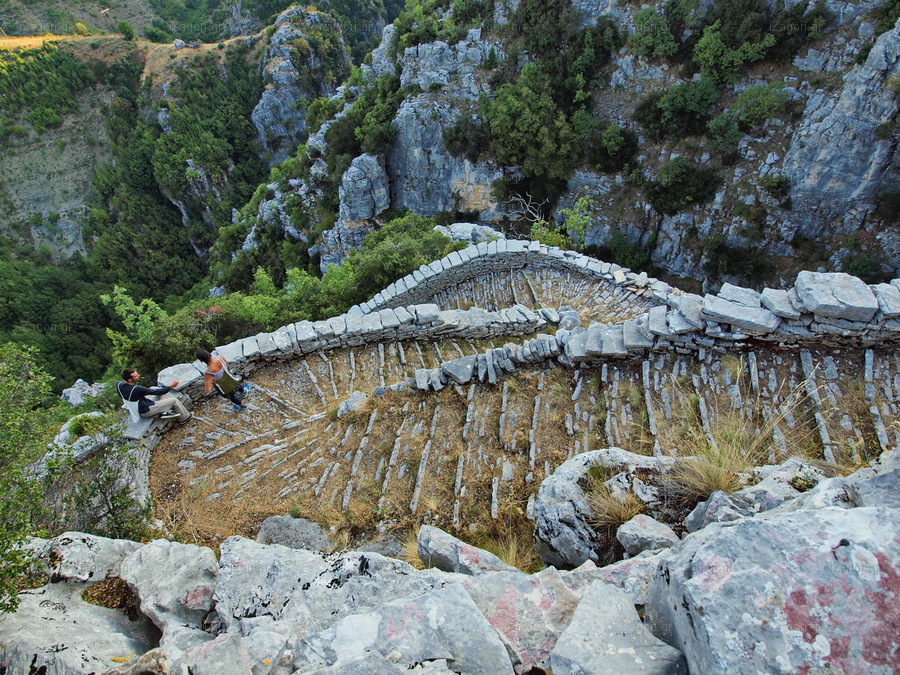 From the the square of Vradeto, take the cobbled path, follow the asphalt for 200 meters, and take the narrow dirt road leading to the chapel of Agios Athanasios. Just before the chapel, take the path leading to the beginning of the skala cobbled path.
The view is panoramic and allows to admire the impressive relief and the work of the stone masons.
The Vradeto skala with its impressive zigzags on the vertical slope, descending towards the ravine of Messaria. The Vradeto skala is a cobbled path with 1500 steps (stairs) and 39 zigzags (turns).