17 Mar

Posted By
0 Comment(s)
1313 View(s)
Hiking
Ioulida - Leon - Benjamin - Dosonari - Diaselli - Otzias 5.2km
It is an interesting 5.2 km route that crosses points of the highest historical importance for the island. The starting point is Ioulida and following a downhill course for most of it, it ends up in the bay of Otzias.
The route starts from Ioulida, the town of the island, located in the center of the island. The country is built amphitheatrically while the castle dominates the top. At the same time, part of the wall of the ancient acropolis and the entrance of the Venetian castle are preserved. The castle was built in the 13th century, while it is believed that before that there was a temple of Pythian Apollo.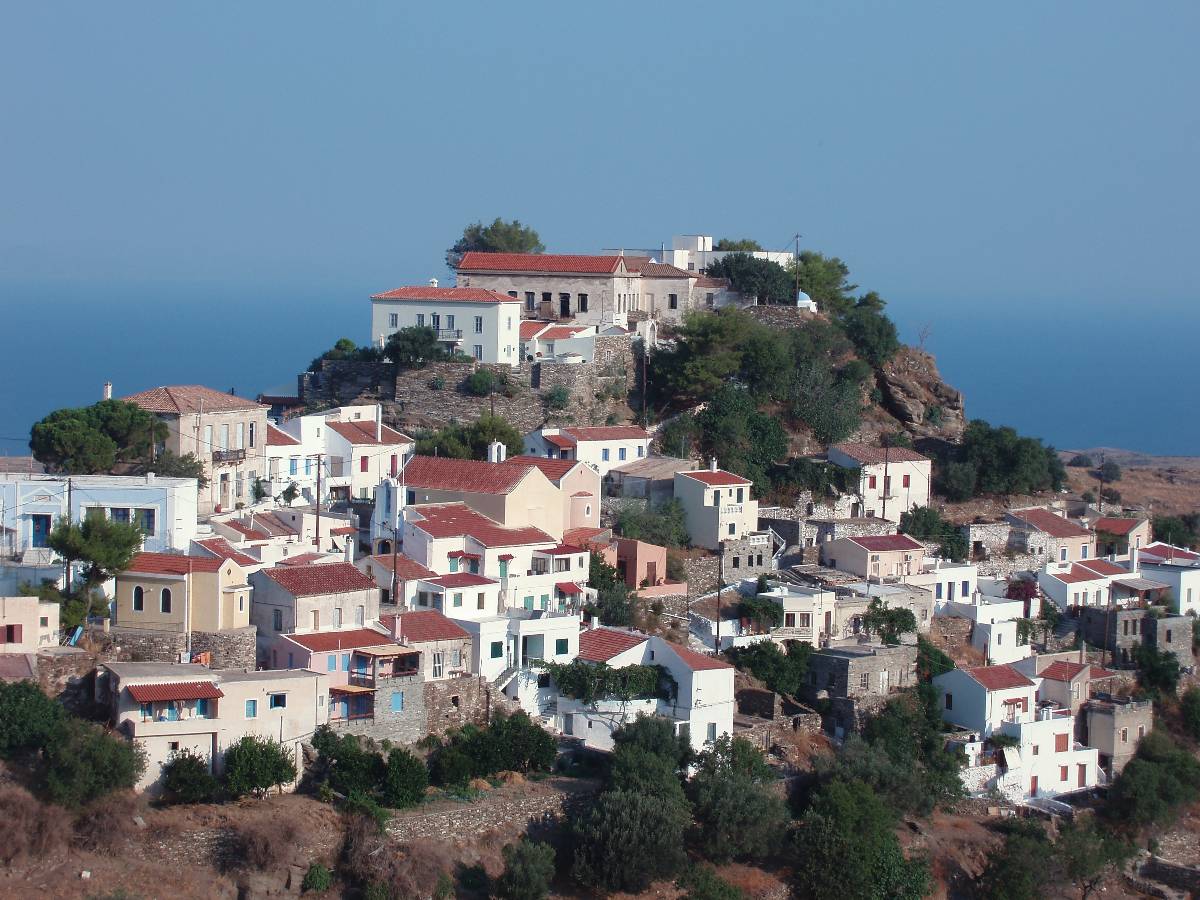 Leaving the eastern exit of Chora, the traveler encounters small branches on his way to the nearby springs. Through a particularly beautiful landscape, the route leads to the archaic Leo (lion). The whole painting is dominated by the deep green ravine, with orchards surrounded by ancient structural remains. To the west, the monumental architectural ensemble of the Horaite settlement stretches panoramically. Next stop is the "horostasi" and Benjamin's fountain. The cobbled path descends to Dosonari, among dense vegetation of oaks, almond trees, aspen trees, etc. it passes in front of the estate and the "Lazaridis warehouse", where the remains of an ancient rectangular tower are embedded, and reaches a small plateau, Kampia. The course continues parallel to a ravine, with ravines of wild beauty. After the Kokkinos position, the path meets the first houses and farmhouses of Otzias. The last stop is Diaseli, an area of ​​significant historical importance as an ancient settlement and an inscription from Hellenistic times have been found there.
Finally, the route continues in the valley and ends on the sandy coast of Otzia. In ancient times it was the port of Ioulida. Today it is a tourist settlement of Kea with various accommodations, taverns and of course the sandy beach that is suitable for swimming.
The map of Tzia from Anavasi includes 12 hiking routes as well as all attractions, archaeological sites, castles, churches and beaches.