18 Nov

Ymittos is one of the three mountains that surround Athens.
The origin of the word "Hymettus'' is ancient-greek, such as many other place names of Attiki (Lycabettus, Adrittos, Parnitha, Kifissos, Ilissos etc.). Monte Matto (Francocratia), Nteli-Ntag (Ottoman rule) and Trelovouni (newest) are some corruptions of the latin name Monte Imetto.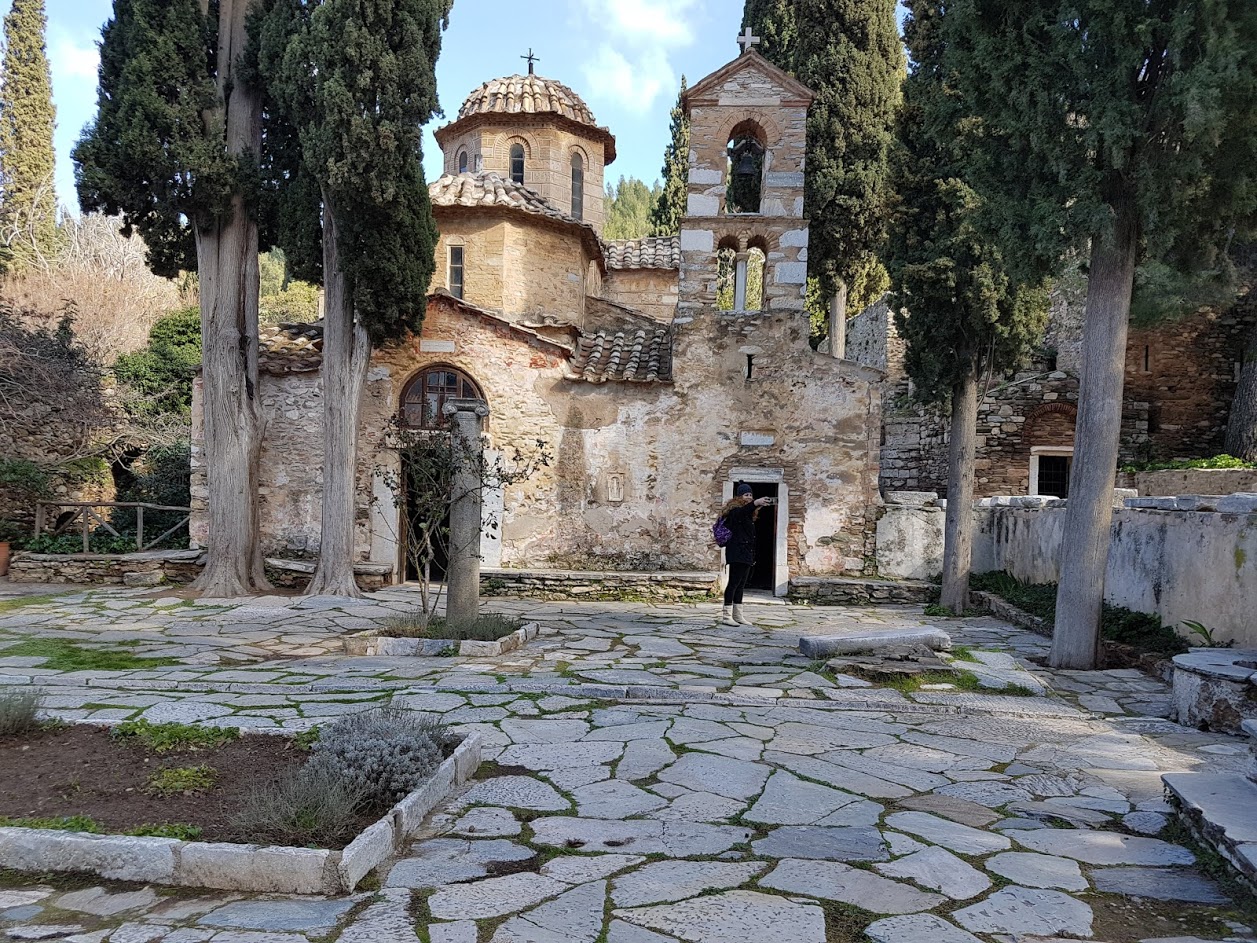 MORPHOLOGY-GEOLOGY

The main volume of the mountain is compact, and although the settlements and other uses have penetrated deep into its slopes and basins, it does not intersect anywhere through crossings.
With a maximum length of 20 km, maximum width of 6 km, Ymittos forms a perimeter of about 65 km and with an area of 81 sq.m. km. 
Morphologically it presents a simple elongated shape with very steep slopes. Its ridge lowers to the saddle Stavros (454 m), which creates two clearly distinct sections, the north and the south. The northern part, which we generally perceive mainly as Ymittos from the basin, is larger and higher (1029 m), maintains several springs and despite the fires remains quite forested. The south section which in ancient times was called Elasson or Anidros Ymittos, is lower (774 m) and, literally, arid. 
Geologically, its main feature, which is expressed in both aquifer and vegetation, are the extensive appearances of shales at low altitudes, such as in the area of ​​Karea and Kaisariani, while the upper zone is formed by semi-metamorphic and newer limestones.
The special natural element of Ymittos is the many caves and precipices, the most easily accessible, which make Ymittos a very interesting speleological field.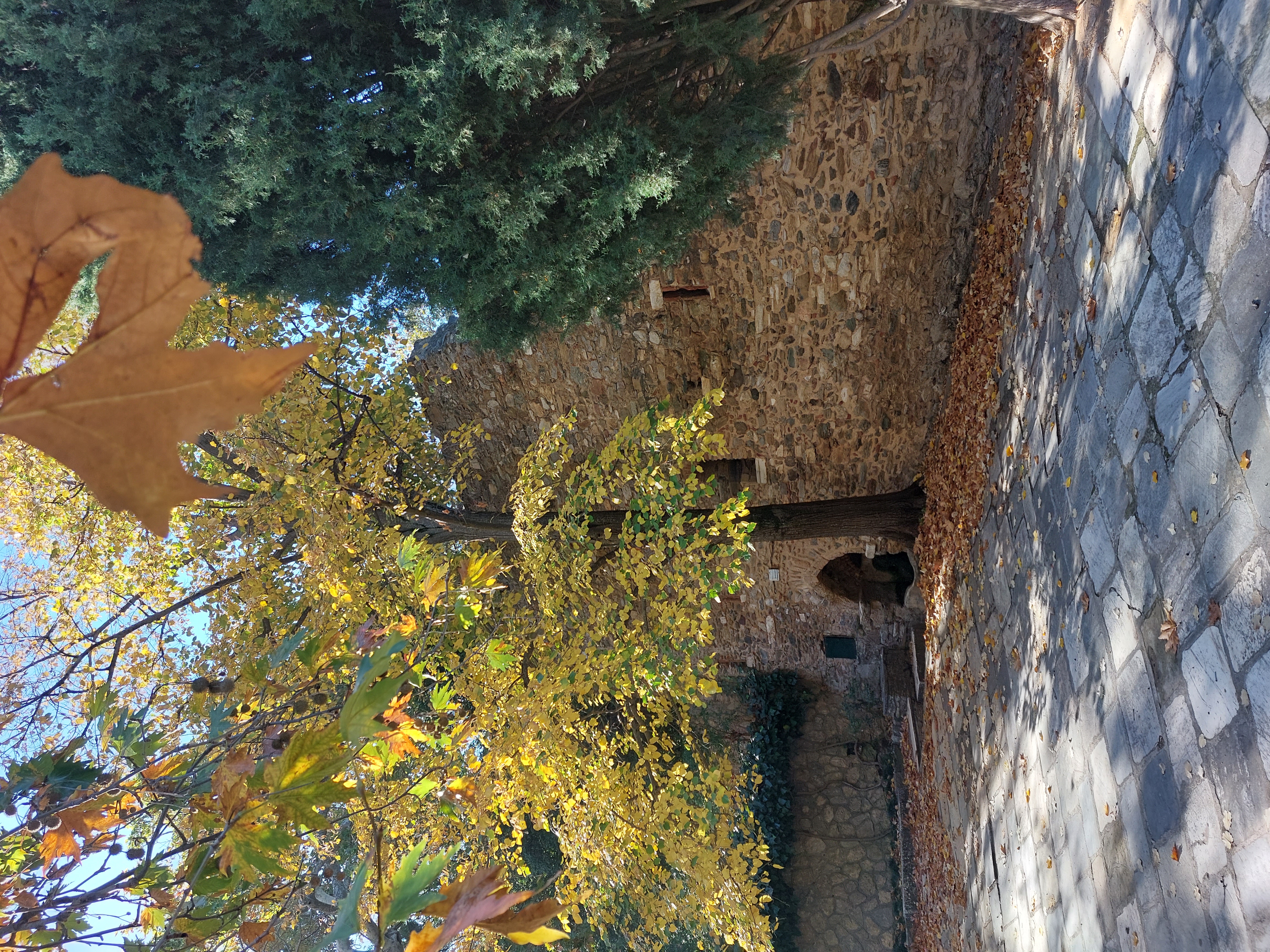 FLΟRA-FAUNA

The mountain is covered mainly by sparse bushes, with large gaps due to the infertility of the soil, while in the smoother places with a suitable soil cover, large clusters or forests, mainly pines, have developed.
Large and repeated reforestation has taken place throughout the southern face of the mountain, most importantly the reconstruction of the forest of the basin of the monastery of Kaisariani which is protected as an Aesthetic Forest and is under the management of the Philodasiki Enosi.
The flora presents a high diversity with more than 600 species of plants, of which 40 are endemic to Greece.
The fauna is what one would expect in an isolated and mountain massif of Attiki, with urban development spreading around it, but it presents several surprises.

CHURCH MONUMENTS

Religious monuments are of great interest. Descendants of the worship or monastic activity that developed in the Christian centuries on the mountain. The most significant are the monastery of Kaisariani, Asteriou, Saint Ioannis Prodromos (Kareas), Saint Ioannis Kinigos and Saint Ioannis Theologos. 

HIKING ROUTES

The mountain has an extensive network of marked hiking and cycling routes, which you can find on the hiking map of Northern and Southern Ymittos in a scale of 1:10.000. Download the digital type on Anavasi Mapp for android and iOS.