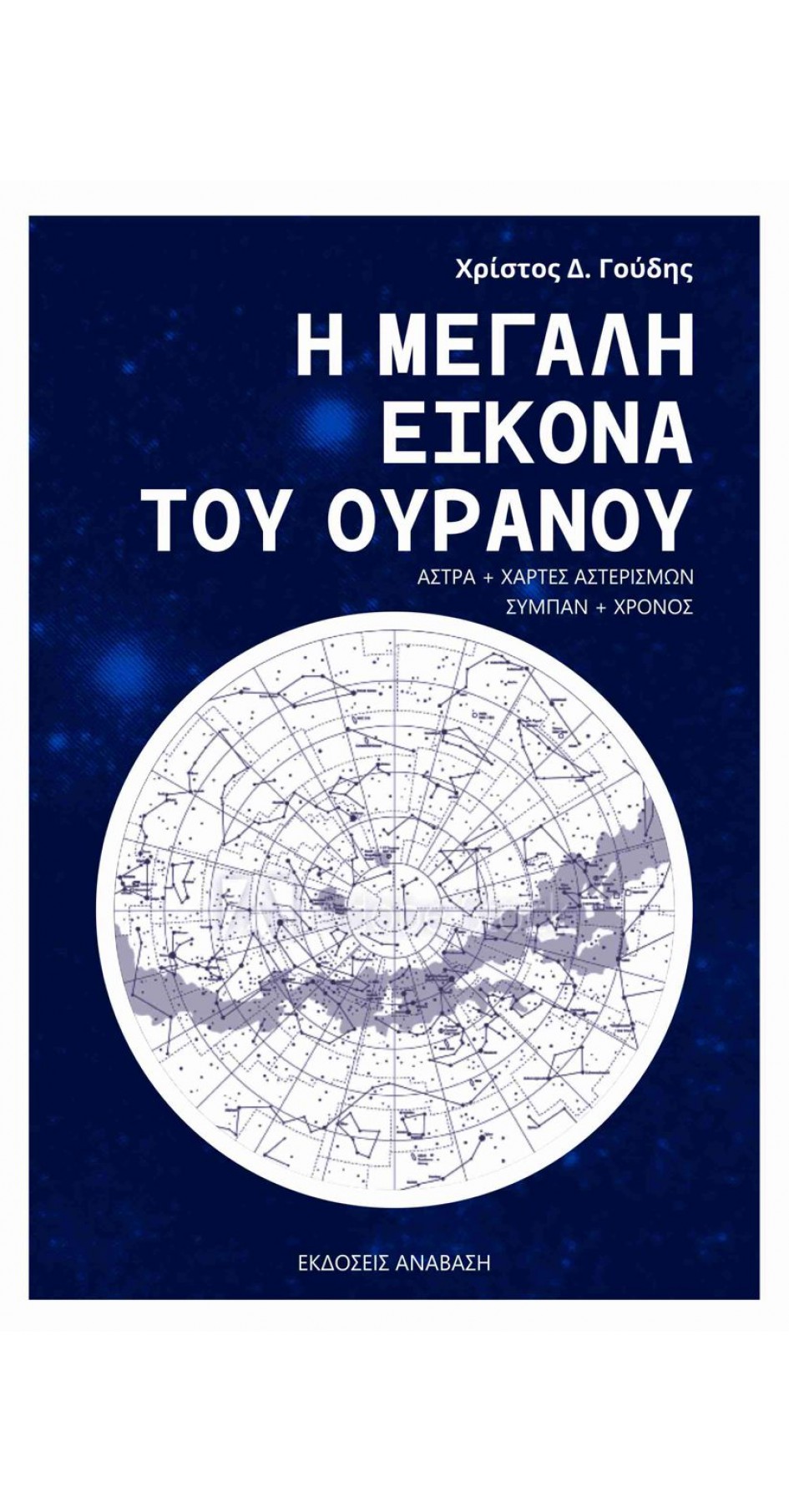 THE GREAT PICTURE OF THE SKY
The Great Picture Of The Sky is divided into 2 parts.
The first, most accessible, is an index of constellations given in a vivid and narrative style, as if the author knows and talks about the stars he knows so well.

And in the second, entitled Advanced Ideas, it simply presents our knowledge of the Universe so far.
AVAILABLE ONLY IN GREEK

Information
Publication date
2018
Author
CHRISTOS D. GOUDIS

Anavasi