02 Jun

Posted By
0 Comment(s)
3514 View(s)
Touring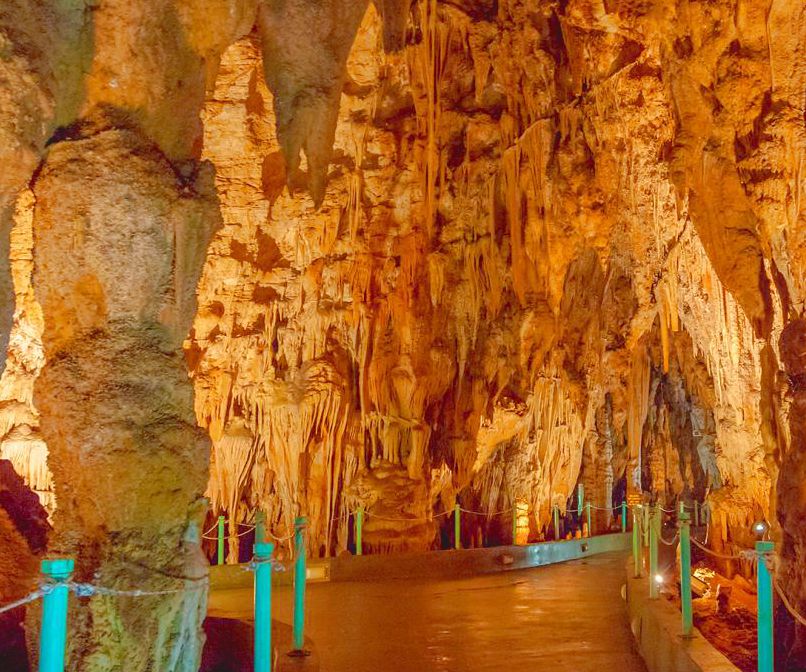 The gorge of the river Aggitis, starts from Simvoli in the Serres, has a length of 15 km and its depth reaches 100 meters. The gorge ends at the height of the stone bridge with five arches of Aggista. On the rocky slopes of the gorge, small and large caves, which once offered shelter as evidenced by the cave paintings of the 5th - 6th AD. century representing animals, as well as scenes of everyday life.

It is a magical and shaded place, with vertical rocks, springs and freshwater, bike paths, hiking trails and the Cave of Alistrati, (Tel 23240 82045) one of the largest and most beautiful caves in Europe. The surface of the cave is 25000 sqm and the length of 3 km. It has wonderful decoration, both from stalactites and stalagmites, as well as from elicitites - formations that defy gravity and literally float.

Following paths that start from Symvoli, Lefkothea and, of course, the cave of Alistrati, the walker has access to the Gorge.