01 May

Posted By
0 Comment(s)
1876 View(s)
Hiking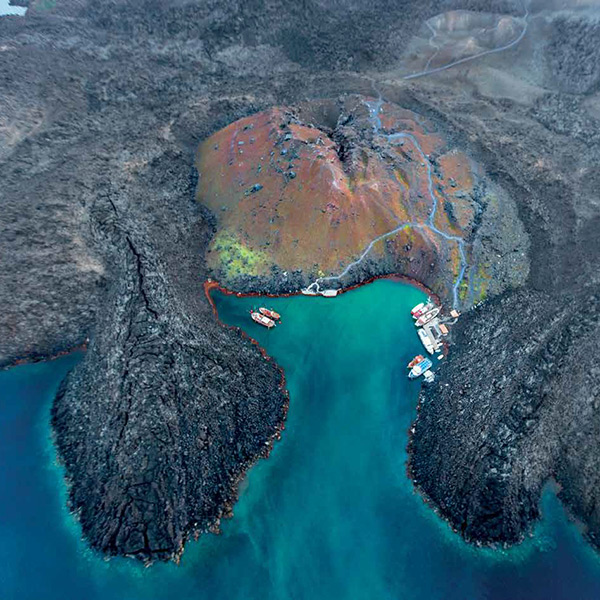 Four hiking trails in Santorini
Fira - Imerovigli - Oia
The most popular walking route starts from Fira Square, crosses the shopping pedestrian street and the catholic district, Firostefani, Imerovigli and, following the Caldera eyebrow, reaches Oia. At the height of Profitis Ilias we do not follow the cobblestone that turns to the right, so as not to miss the wonderful view offered by the external route.
Length: 10.2 km (cobblestone, dirt road, trail)
Walking time: 3 hours
Degree of difficulty: 1/5
Finikia - Kyra Panagia - Kouloumpos
The route covers almost the whole of Phenicia - one of the most unspoiled by the mass tourism villages, with many canals - and, making small detours to Evangelismos and Kyra Panagia, it goes to the beach of Karras, to the cape of Kouloumpos. It ends at the coastal asphalt road of Pano Meria.
Length: 4.6 km (cobblestone, abandoned dirt road,
trail, sandy beach)
Walking time: 1 hour and 20΄
Degree of difficulty: 1/5
Pyrgos - Profitis Ilias Monastery - Ancient Thira
The route connects one of the most beautiful villages of Santorini with the archeological site of Ancient Thira (from where the view is magnificent) and passes through the highest peak of the island, in which from 1711 the monastery of Prophet Elias dominates.
Length: 4.3 km.
Walking time: 2 hours
Degree of difficulty: 1/5
Pyrgos - Megalochori
A short route for beginners - a pleasant walk in the rural landscape - that connects two very beautiful villages. The last part of it passes through the residential fabric of Megalochori (built on the bed of an old torrent).
Length: 2.2 km (dirt road, path, cobblestones)
Walking time: 40΄
Degree of difficulty: 1/5