22 Apr

Posted By
0 Comment(s)
6296 View(s)
Hiking
Fili - Rema Giannoulas - Theodora Gorge - Fili Fortress
In a few words...
The route starts at Fili and ends at the Fili Fortress. This is an alternative option away from the busy paths of Central Parnitha. The route has been declared by the Ministry of Culture a "Green Cultural Route".
It follows the stream Giannoula, and the gorge of Theodora and ends at the Fili Fortress. The route moves on well-marked paths and abandoned dirt roads, and for a while before reaching the final uphill for the fortress it moves on an ancient road. Along the way, there is a sign foe a glimpse of an old stone conduit, probably part of Hadrian's aqueduct.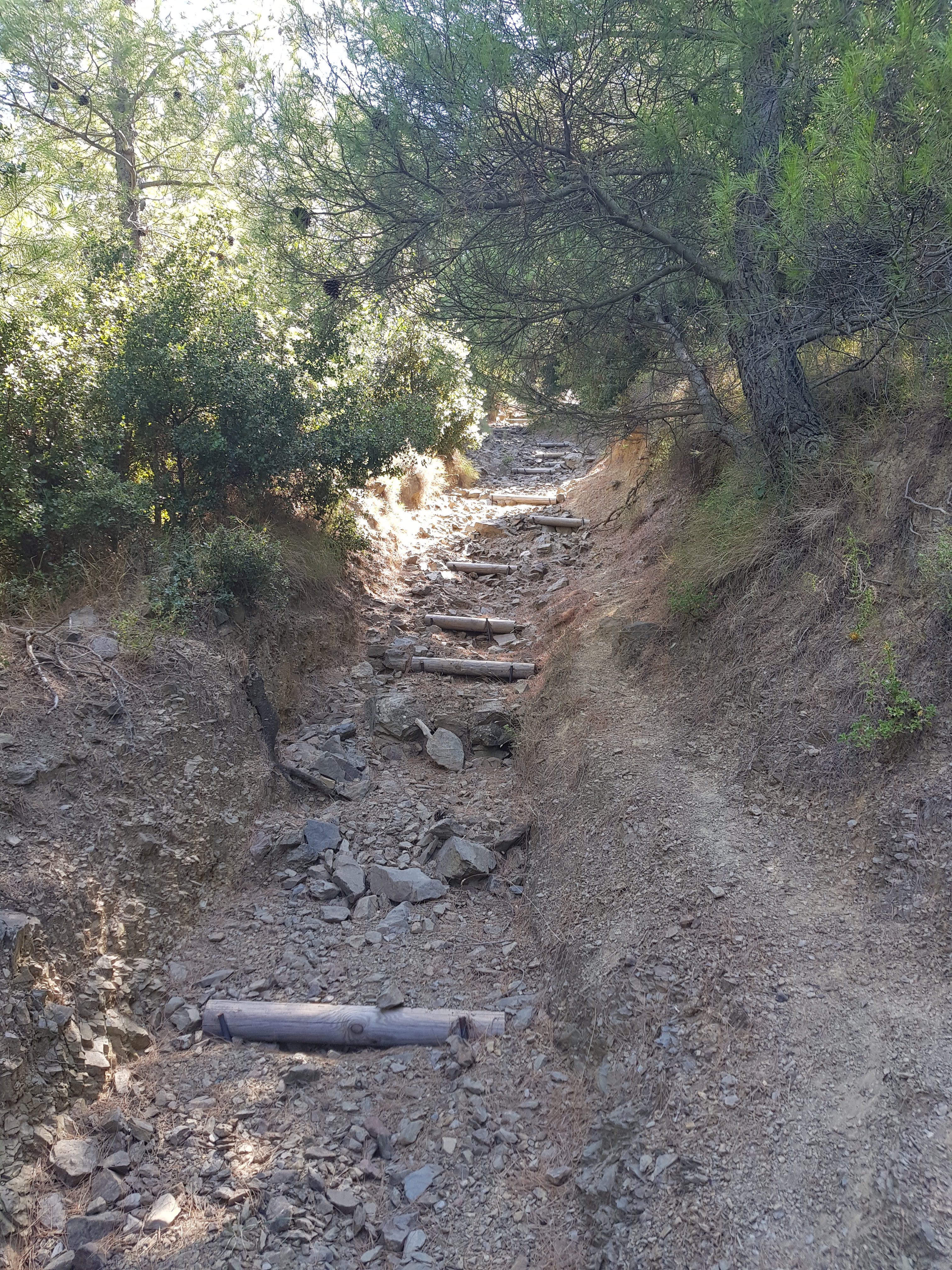 Route description:
The route starts from Fili Avenue, about 680 m just before the turn of the taverns. There is a signpost here with a map.

Follow on your left a narrow dirt road which after a few meters becomes a path. Cross the stream of Giannoula and move on a clear path until the intersection with the dirt road. Follow the dirt road until it joins the stream of Theodora. Continue to reach some old buildings, while on the slope above us there are impressive rocks and the location "Petra Theodora". Going uphill along the gorge of Theodora we move on a clear path in a pine forest and when the path uphill is steep, "steps" were made from tree trunks.

Along the way there is a sign to a very small detour leading to carved ancient stone conduit, probably part of Hadrian's aqueduct.

On the last turn before the final uphill for the fortress the path passes through a small part of an ancient road with obvious tracks rock from carts. After the last uphill we reach the Fili Fortress.

The Fortress of Fili dates back to the 4th century BC and it was part of the unified defense system organized by the Athenians after their defeat in the Peloponnesian War aiming to maintain control of the main roads. The position of the fortress from a defensive point of view was unique, since it controlled the road to Boeotia. The ancient Demos of Fili was also located at that point. The fortification is built on a natural flat, elevated landform. The fort had two gates and six square towers and a round one. It is impressive that so much of its walls have been preserved.