27 May

Posted By
0 Comment(s)
2188 View(s)
Works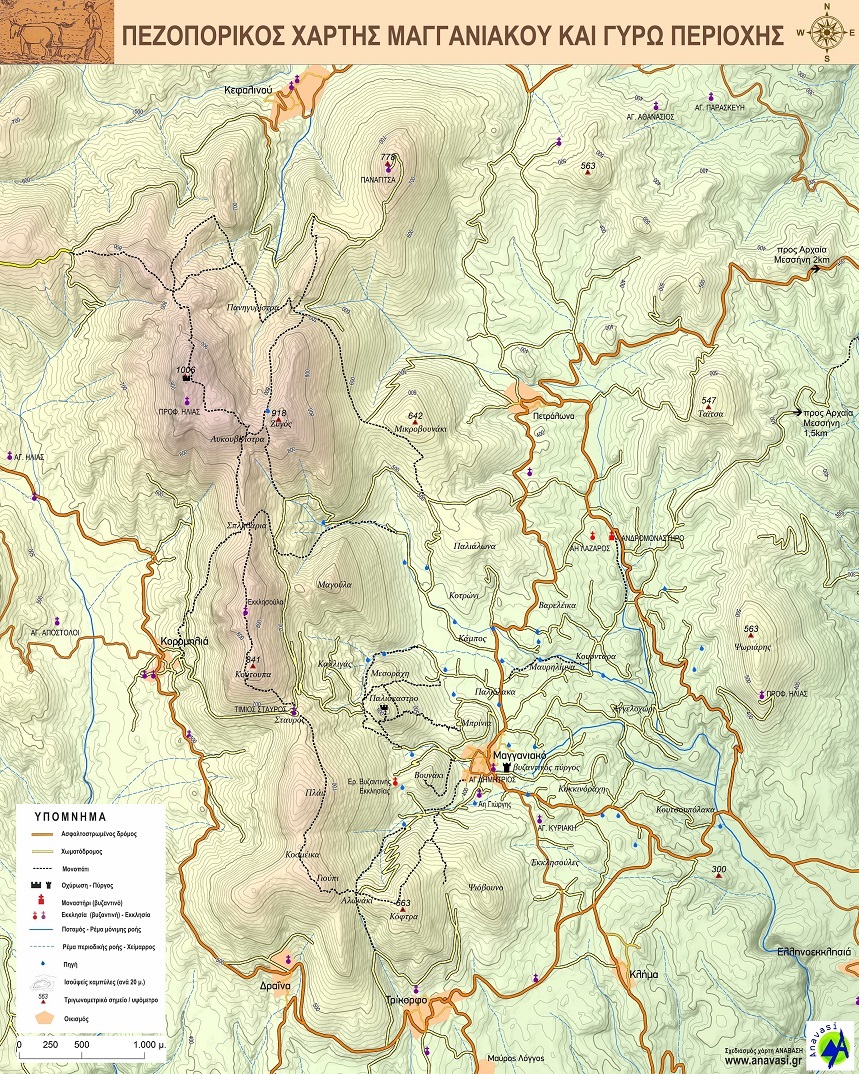 Anavasi signpost for the footpaths of Magganiako of Messinia for the routes opened by the members of the "Cultural Association of Magganiakites from all over the world".
A route that is worth mentioning is the Malliaros trail to the south saddle that leads to Trikorfo.
A route that for the most part a dense forest. Malliaros is the revival of the local custom of the carnival on Carnival Sunday.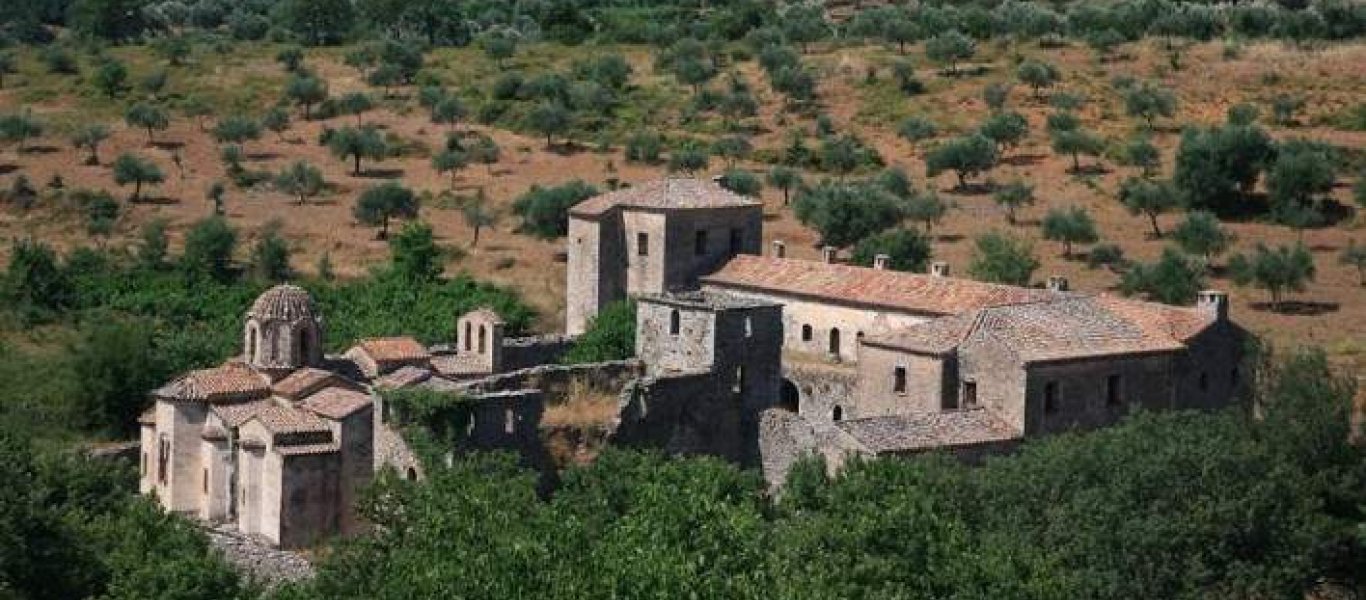 It is worth visiting the abandoned Andromonastiro (all male monastery), located 3km northeast of Magganiakos, following the road and the path, you will reach a green valley with plane trees and walnut trees next to the small river Mami, between Psoriari hill and Mikrovounaki. The monastery is of Byzantine style, and inside the katholikon (church of the monastery), dedicated to the Transfiguration of the Savior, remarkable hagiographies are preserved. The monastery is surrounded by a wall and two towers.