11 May

Posted By
0 Comment(s)
1094 View(s)
Works
Sithonia Trails network path signs and Map
For the Sithonia Trails (hiking group of Neos Marmaras), an active women's group, Anavasi undertook all the infrastructure to promote their network of trails by creating and printing a map as well as 5 signs of a network of trails .
The network of paths of Sithonia moves between the settlements of Neos Marmaras, Parthenon, the largest threshing floor of the area, the Paved Threshing Floor, the Chapel of Agios Athanasios and the sights of the area such as Metochi "Grigoriatiko" or Parthenon ", Metochi I.M. Konstamonitou (Kastamonitou) and the historic Mill of Konistis (watermill) with a horizontal water wheel, part of the Holy Monastery of Gregory Mount Athos known as Balabani where in 1924 the refugees from the island of Marmara Propontidas settled and created a community.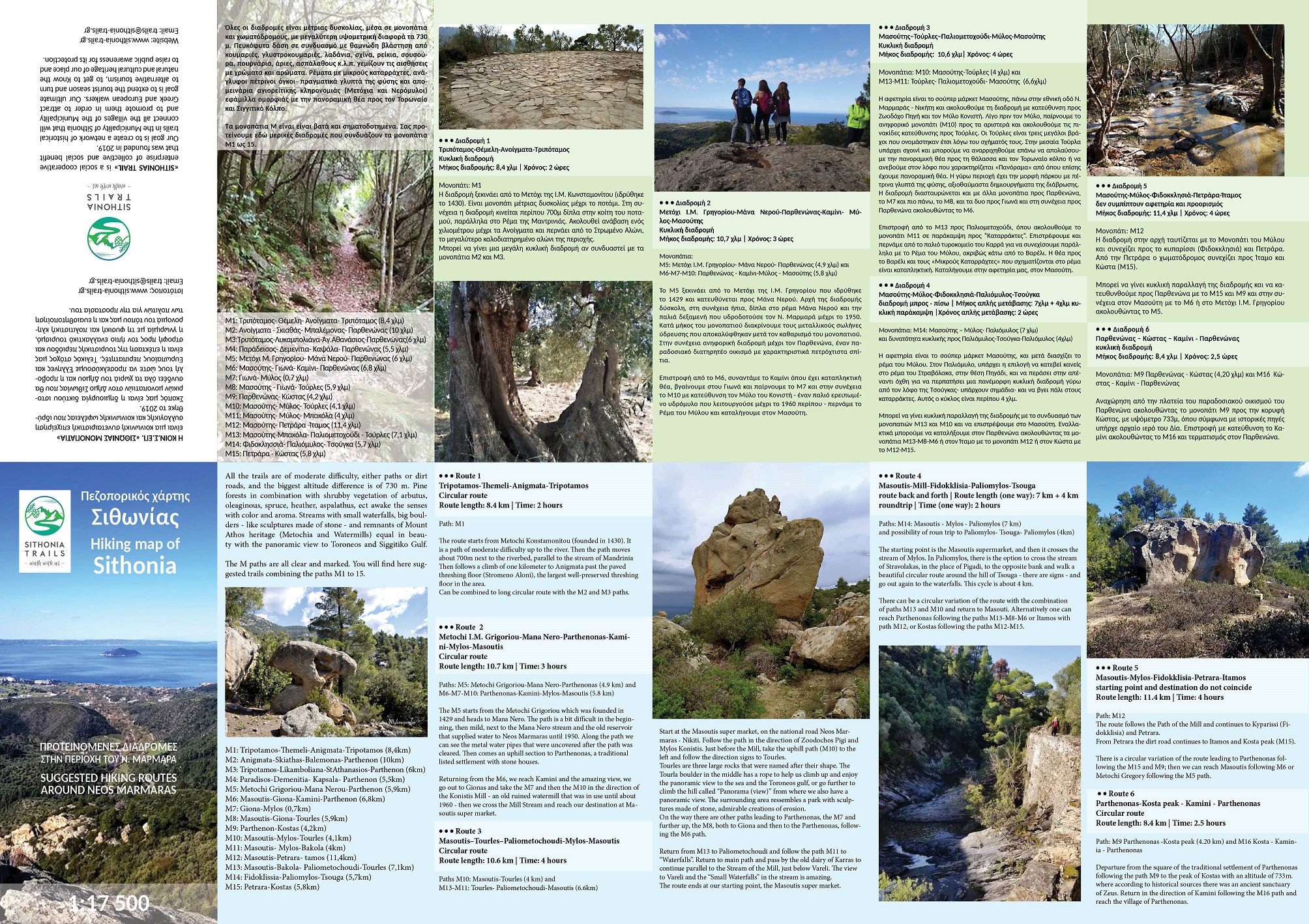 The Parthenon is a traditional preserved settlement of Halkidiki, 5 km from Neos Marmaras. During your visit there you will be impressed by the dense vegetation and the stone houses of Halkidiki architecture.
The signs with the network maps have been placed in central parts of the village, in the Parthenon and three at the respective entrances of the paths, ie in Tripotamos, near Metochi Grigoriou and near the supermarket Masoutis.