12 Nov

Posted By
0 Comment(s)
498 View(s)
Works
Karystos Tourism Business Association (SETKA) in collaboration with ANAVASI proceeded to create a peri-urban route that moves around and above the settlement of Karystos. The path passes by places of remarkable beauty and monuments, such as the church of Ai Taxiarchis and Kokkinokastro. ANAVASI, in collaboration with a local group, mapped out the route, which is reflected in two large signs that will be placed and 11 small signs that will also suggest detours to discover the natural beauty and cultural history of Karystia.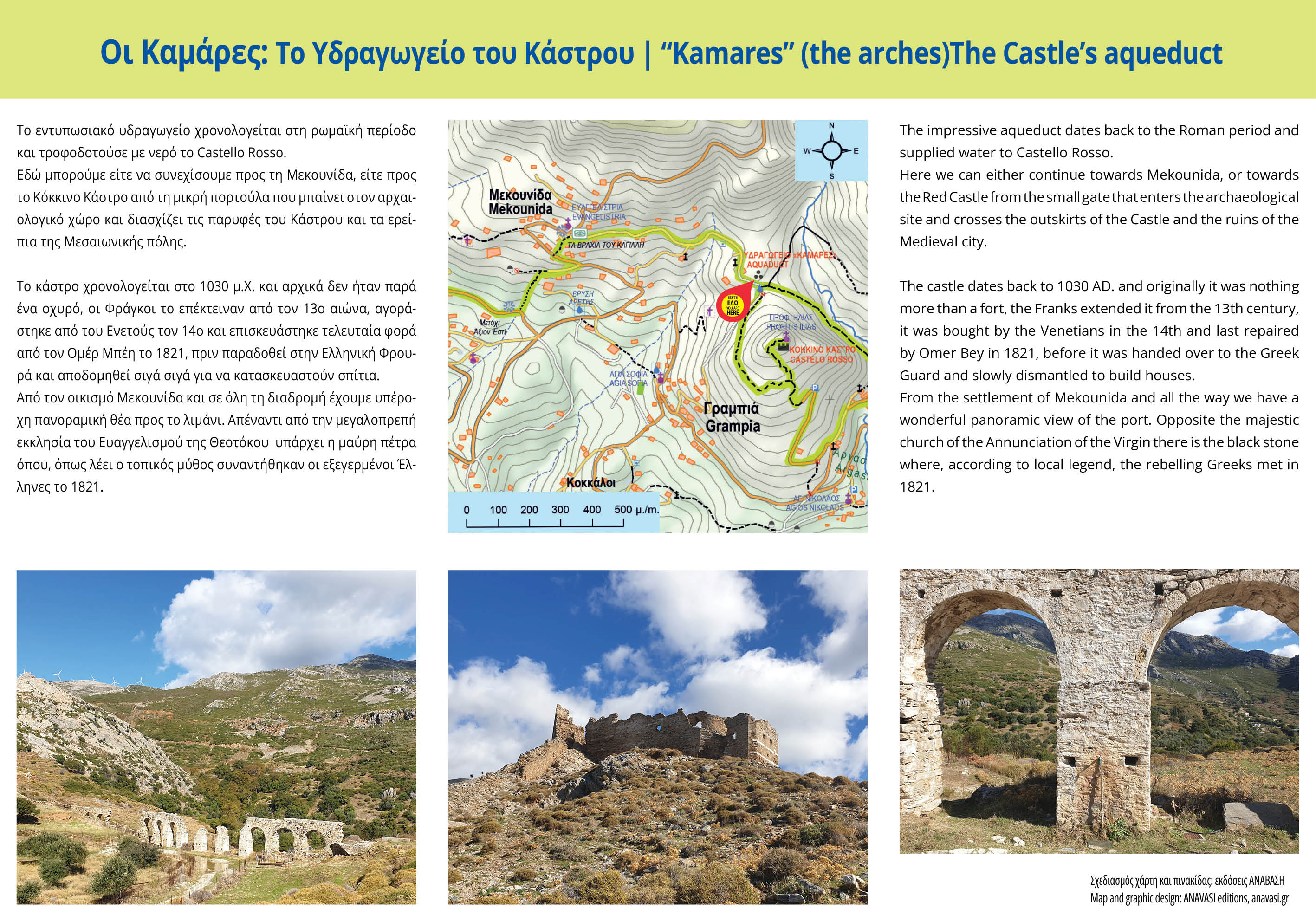 The signs - made of Dibond - are a guide that offers important information about the cultural routes of the island and historical details about the monuments of extraordinary beauty from the Roman and medieval periods. As one can see, the photographs of the monuments lend a greater vitality to the understanding of the visitor and to obtaining the necessary information to explore the unique beauty of the landscape.
The cave-dwelling of the Neolithic Period in the area of ​​Agia Triada, Drymonia as a place with continuous habitation since the Classical Age, the Arches, the aqueduct of the Castle, a work of the Roman period, give the visitor the opportunity to understand the historical importance of the place through the ages. Kokkinokastro is the link in the historical continuity, the end of the Byzantine rule in the Greek area and the arrival of the Latin occupation and later the Turkish occupation.