02 Dec

Posted By
0 Comment(s)
4340 View(s)
Works
Continuing our work vigorously in 2022, we released at the end of November the new versions of the Paros, Taygetos, Evia and Chania maps. Compared to the previous maps, the new version of Chania and Evia present many changes while all the covers differ from the previous versions.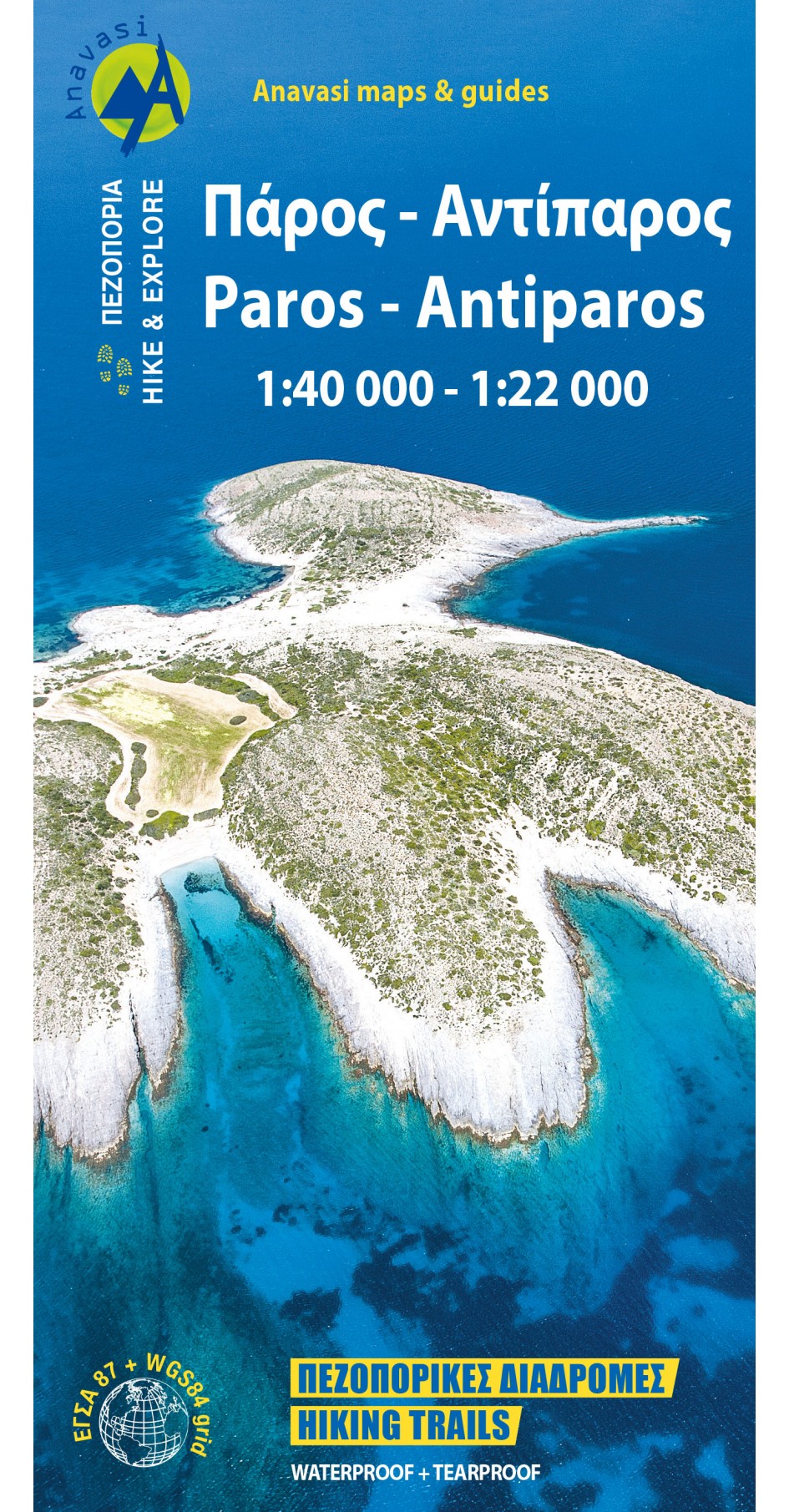 Paros & Antiparos 1:40.000, 1:22.000
Price: 6.5
Hiking map of Paros island in a scale of 1:40.000 and Antiparos island on a scale of 1:22.000. Paros is the third largest island in the Cyclades and the most blessed in terms of fertile land and easily accessible beaches. The island still retains considerable traditional features if one knows where to look. On the detailed Antiparos Map the newly established network of waymarked hiking trails is recorded.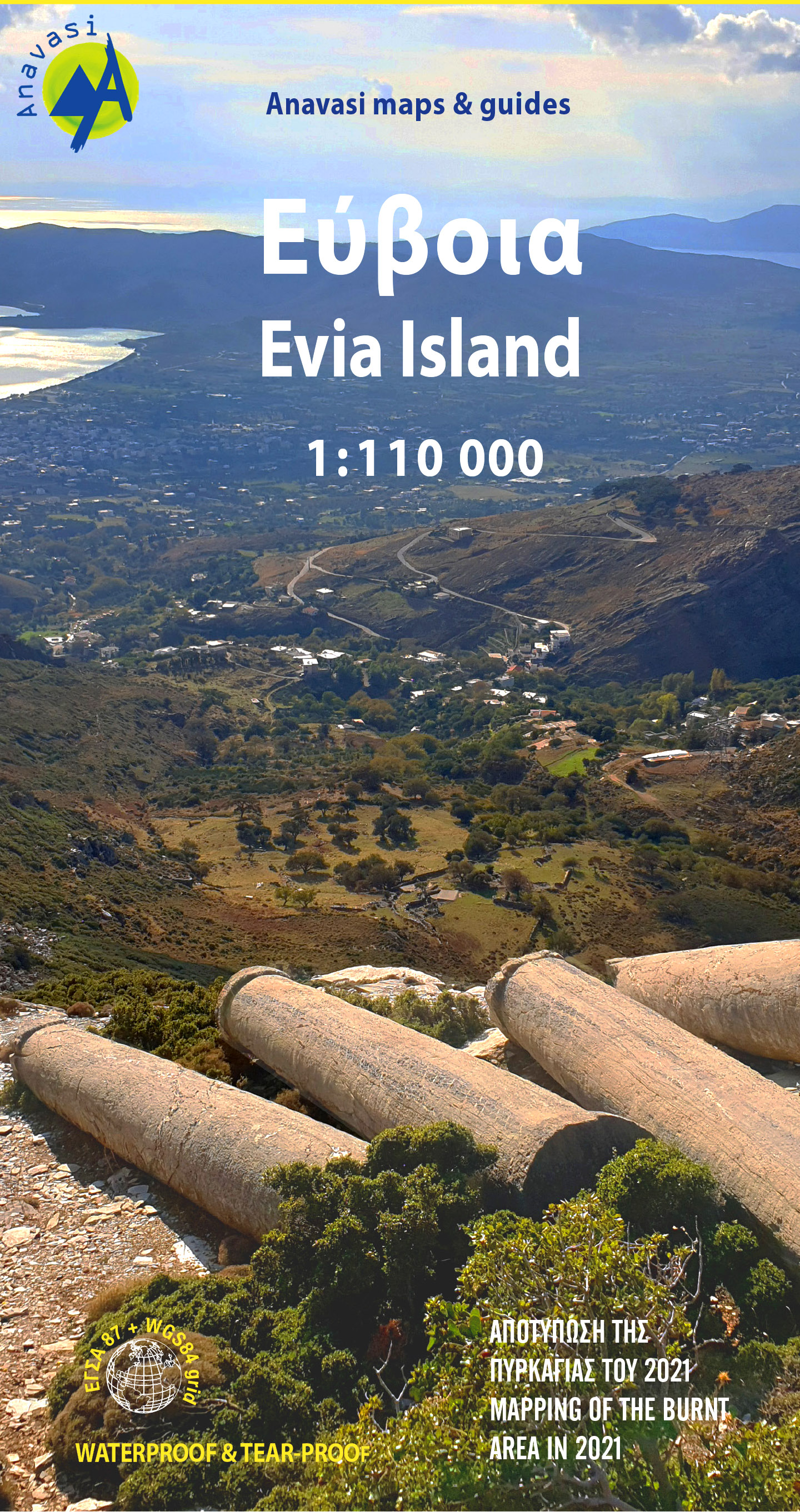 Evia 1:110.000
 Price 9.5
 Road map of Evia at a scale of 1:110,000. An area with a huge natural wealth of landscapes and routes, including the waterfalls of Drymonas, the gorge of Dimosari and Archampolis. The new map covers the whole   of Evia and Skyros, offering them a background for safe navigation and suggestions for special hiking and nature-loving excursions.  The map shows the area of ​​the 2021 fire and the wind turbines in Southern Evia.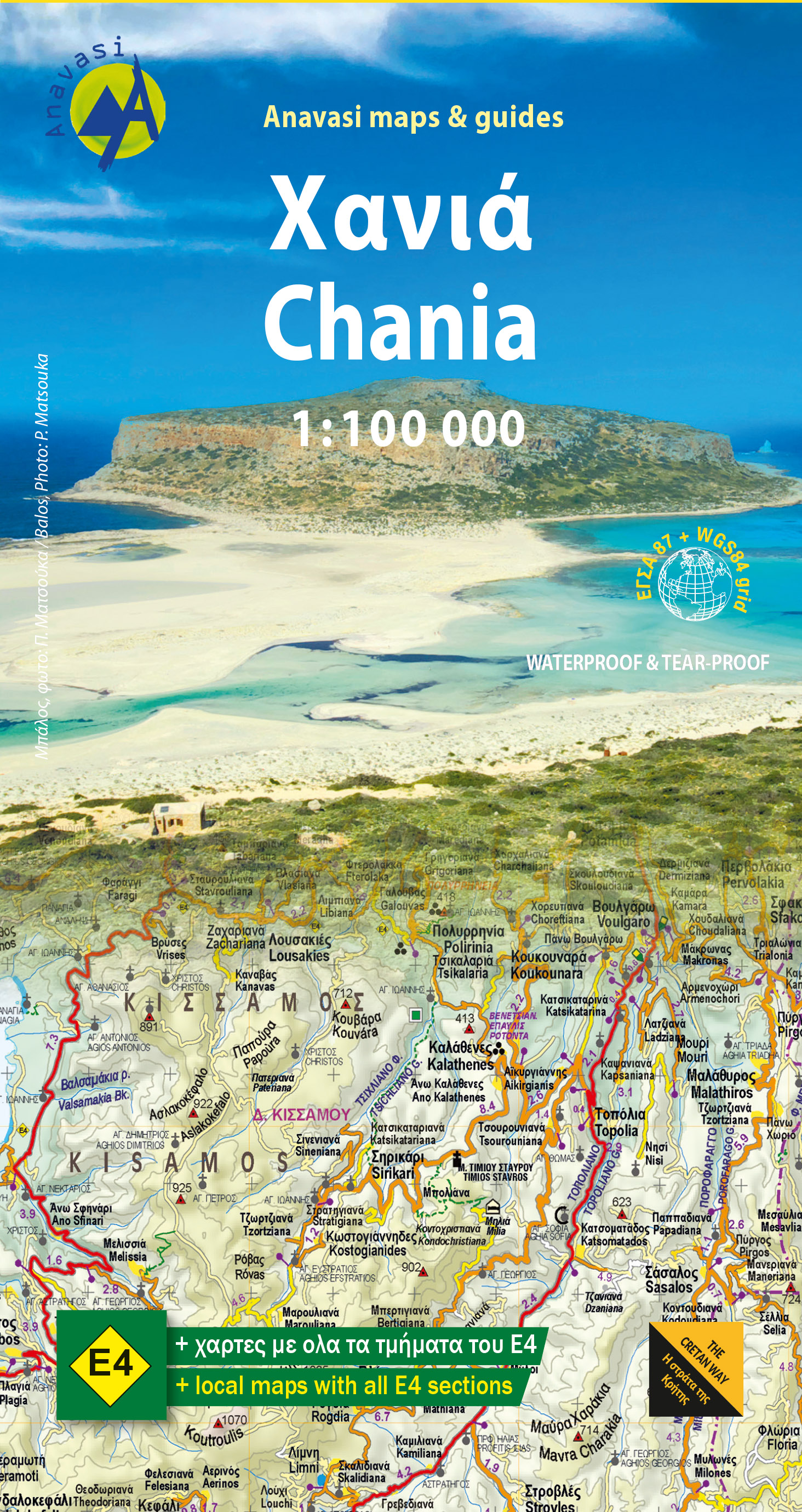 Chania 1:100.000
 Price: 9.5
 Road and travel map for Western Crete and the Chania area at a scale of 1:100,000. Western Crete brings together some unique natural landscapes, such as the beaches of Gramvousa and Elafonisos, the   Samaria Gorge and many others. It is the most attractive area for hikers. The map shows the entire route of the E4 and the Cretan Way, as well as the Green Routes of the EOS Chania.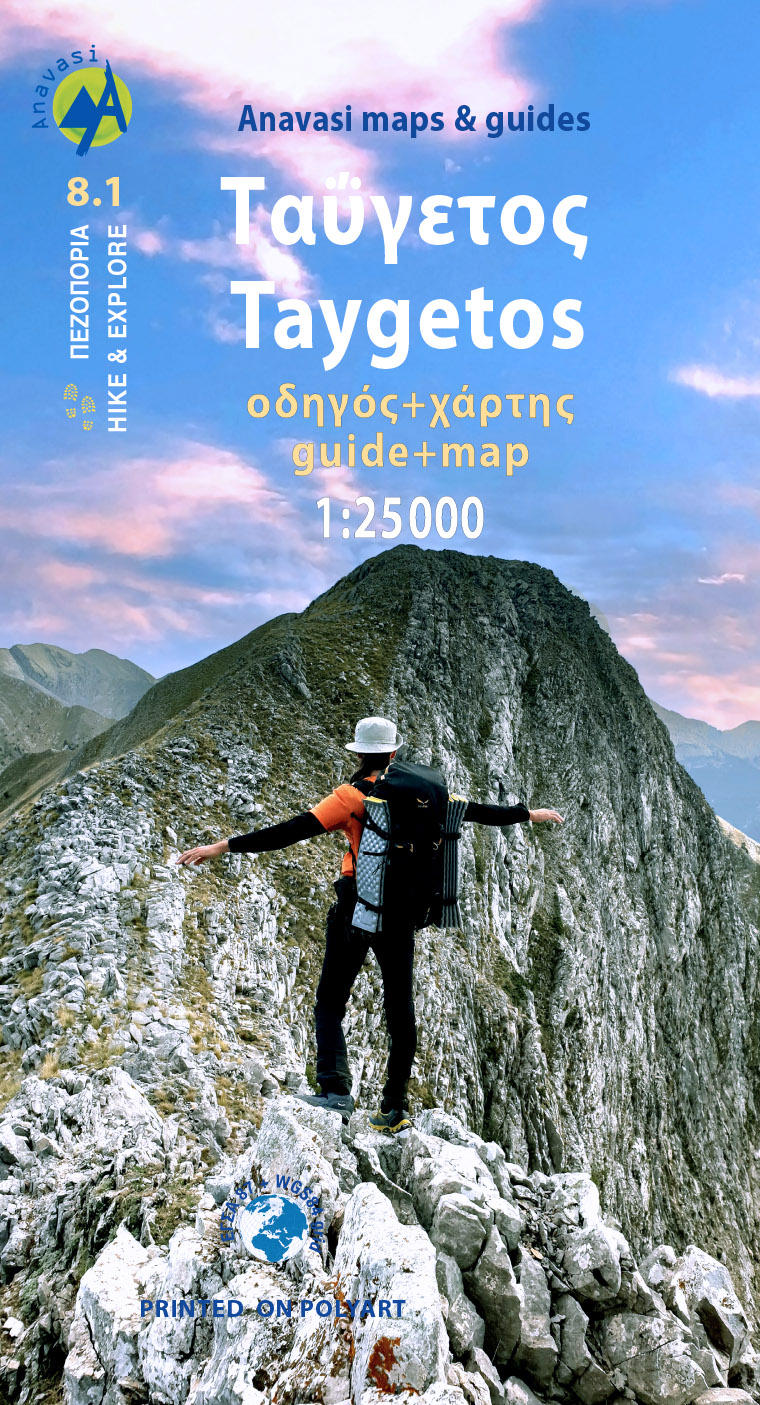 Taygetos map and guide 1:25.000
 Price: 15.90
 The ideal hiking map of Taygetos Mountain in the Peloponnese. 18 routes are described, divided into areas: Laconian, Messinian, Center and North side of Taygetos, as well as ancient routes crossing the mountain in Antiquity. Each route has its topo map and altitude profile, plus duration, distance, degree of difficulty, vegetation, sights, and links to other trails. Photographs and a route description enrich the picture.