20 Mar

The European path E4 in Greece. 
The E4 or European Long Distance Path - 4 is one of the 12 paths that cross Europe in all lengths and breadths in order to cross and connect as many parts of Europe as possible.
E4 starts in Spain and continues through France, Switzerland, Germany, Austria, Hungary, Romania, Bulgaria, Greece (including Crete) and ends in Cyprus.
The total length of E4 is over 10,000 km.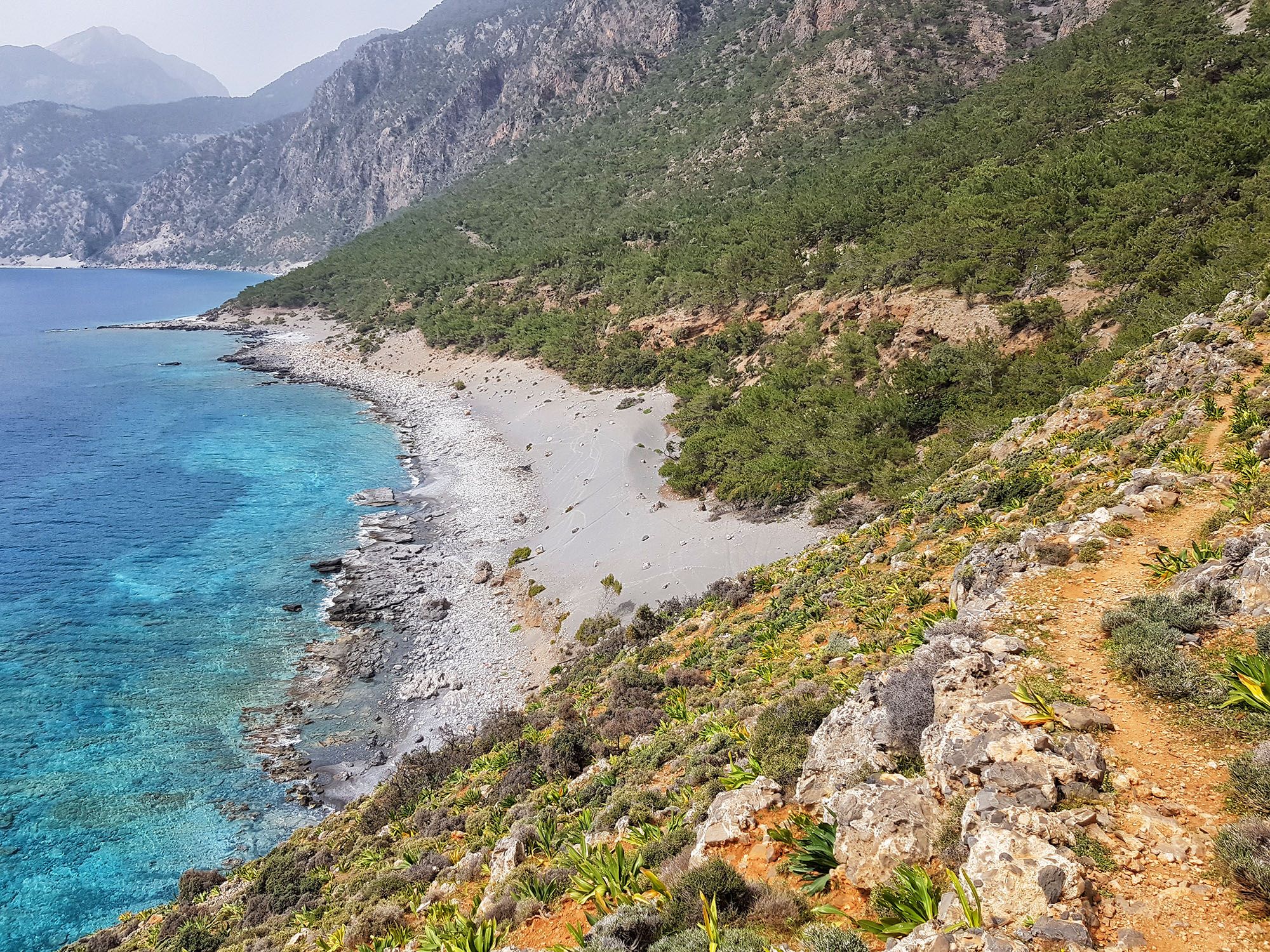 In Crete and throughout Greece, the E4 trail was traced and maintained by the Hellenic Mountaineering and Climbing Federation.
The crossing from west to east of Crete stands out, as one of the most beautiful parts of the European path E4. The route passes through the White Mountains (White Mountains), Psiloritis (Mount Ida) and Mount Dikti and has a total length of 320 km.
It starts from Kastelli Kissamos in the west of Crete and crosses the whole island reaching Kato Zakros in the east. In Crete, the E4 path is marked with yellow signs and yellow and black arrows.

You will need a good map of Crete such as the Anavasi 1:25 000 maps or the Adventure atlas of Crete 1:50 000 if you want to walk on the E4 European Path in Crete. And the Cretan way guide that describes the crossing per day.
If you do not want to carry, buy the digital maps in the anavasi mapp application and the Crete guide as a google book.