14 Sep

The book Alpine Climbing in Greece includes a selection of the most interesting alpine climbs on the most important vertical slopes of our mountains. Its existence was deemed necessary as there are no comprehensive climbing guides for the Greek mountains. Almost all the routes suggested have been climbed and recorded by the authors. We chose some for their difficulty, others for the aesthetics and beautiful climbing they offer and some for their popularity.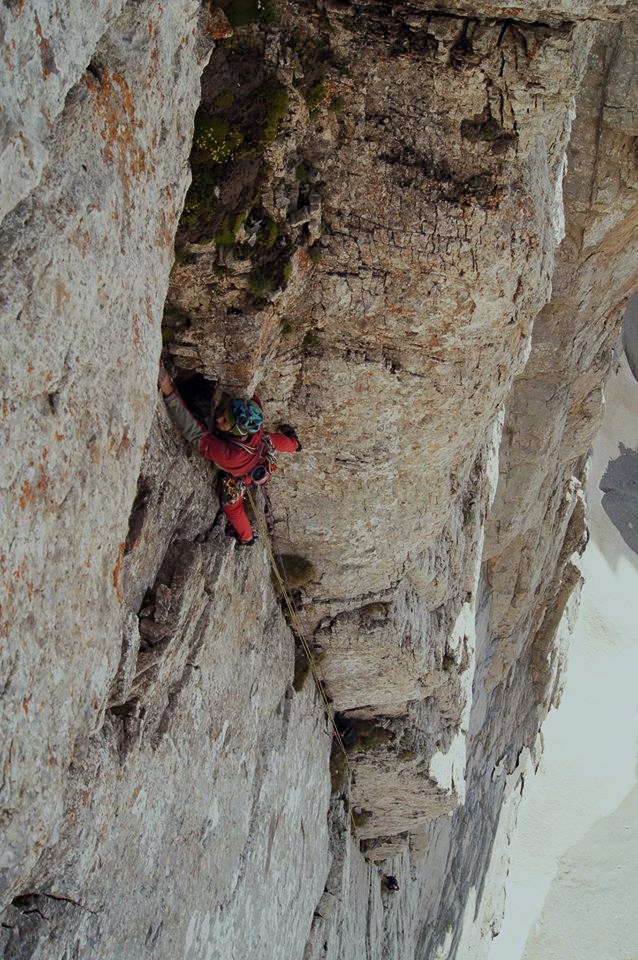 This book is the climber's best companion for the Greek mountains. It includes all the interesting routes in the Greek mountains from Tymfi in Pindos to Helmos in the Peloponnese. All the routes described have been climbed by the authors – experienced mountain guides. Within the pages of the book you will find all the necessary instructions for climbing these mountains, the equipment every climber must have in order to climb these routes. However, an important part of the book are the sketches by Alekos Asimakopoulos for the mountains. The masterful sketches depict, with a minimal technique, the vertical slopes, nevertheless preserving every useful detail and with a pen and distinct color the proposed routes, the relays, the duration, as well as the necessary materials are completed.
This hand-held book is an introduction to climbing the imposing vertical slopes. Climbing the Greek mountains is not an easy task even for an experienced climber. That is why the author in the book presents in detail the ascent of each steep slope to avoid accidents. You will also find useful emergency numbers. 
This book you are holding in your hands is more than just a compatible hiking and climbing guide. It is the legacy of a generation of climbers that captures the evolution of climbing on the Greek slopes in recent decades. Within the pages of the book unfold a variety of photographic material, maps as well as useful information about each mountain. Soon, the English version of the guide will be released, enabling even foreign climbers to discover all the natural beauties of the Greek mountains.