08 Nov

0 Comment(s)
223 View(s)
News
FRENCH
L'Atlas Poétique des Montagnes Grecques est un beau livre au format 21 X 25 cm de 250 pages reposant sur une iconographie variée et en couleurs : cartes, photographies, œuvres d'art originales.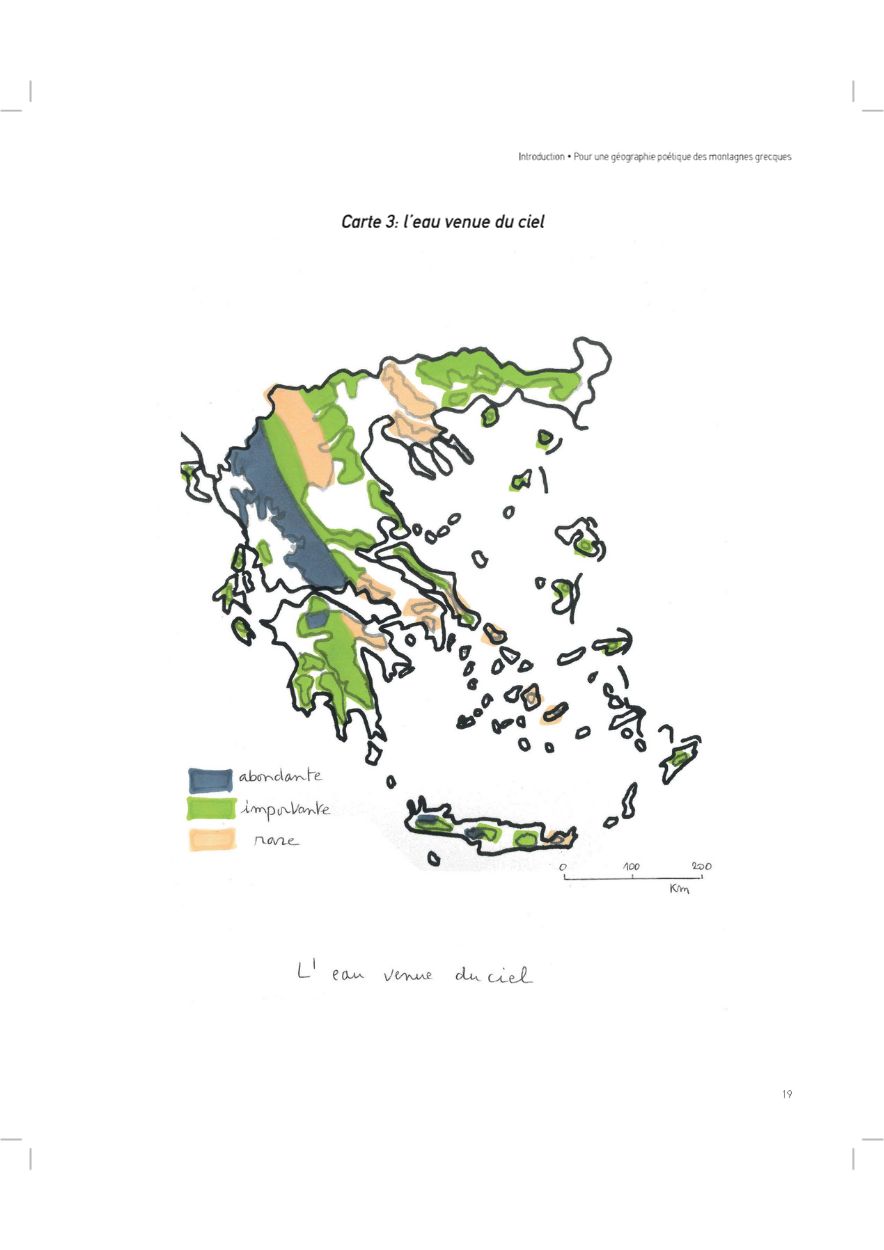 L' Atlas poétique des Montagnes grecques recense les voyages de l'auteur dans les montagnes grecques. Le livre se fait l'écho d'une démarche pionnière et originale, au pas lent de la marche et de la randonnée, incarnée à travers des itinéraires proposés.
Il s'agit retracer une approche sensible et spontanée du paysage qui active les impressions premières et la joie de la découverte, en faisant s'exprimer plusieures voix et plusieurs médias (photo, ecriture, art, cartographie). Cette polyphonie se reflète dans le choix des intervenants.
À travers la géographie sensible des montagnes grecques, l'auteur nous invite à une expérience qui nous immerge dans le paysage, en re-créant la démarche de l'appropriation via les œuvres géo-artistiques, les cartes personnalisées et cartes perceptives.
Cet ouvrage est une contribution importante à la bibliographie française et relative à la Grèce, car il vient compléter le corpus maigre concernant la Grèce continentale et les montagnes, mais aussi introduire un nouveau regard et une nouvelle approche sur le paysage grec.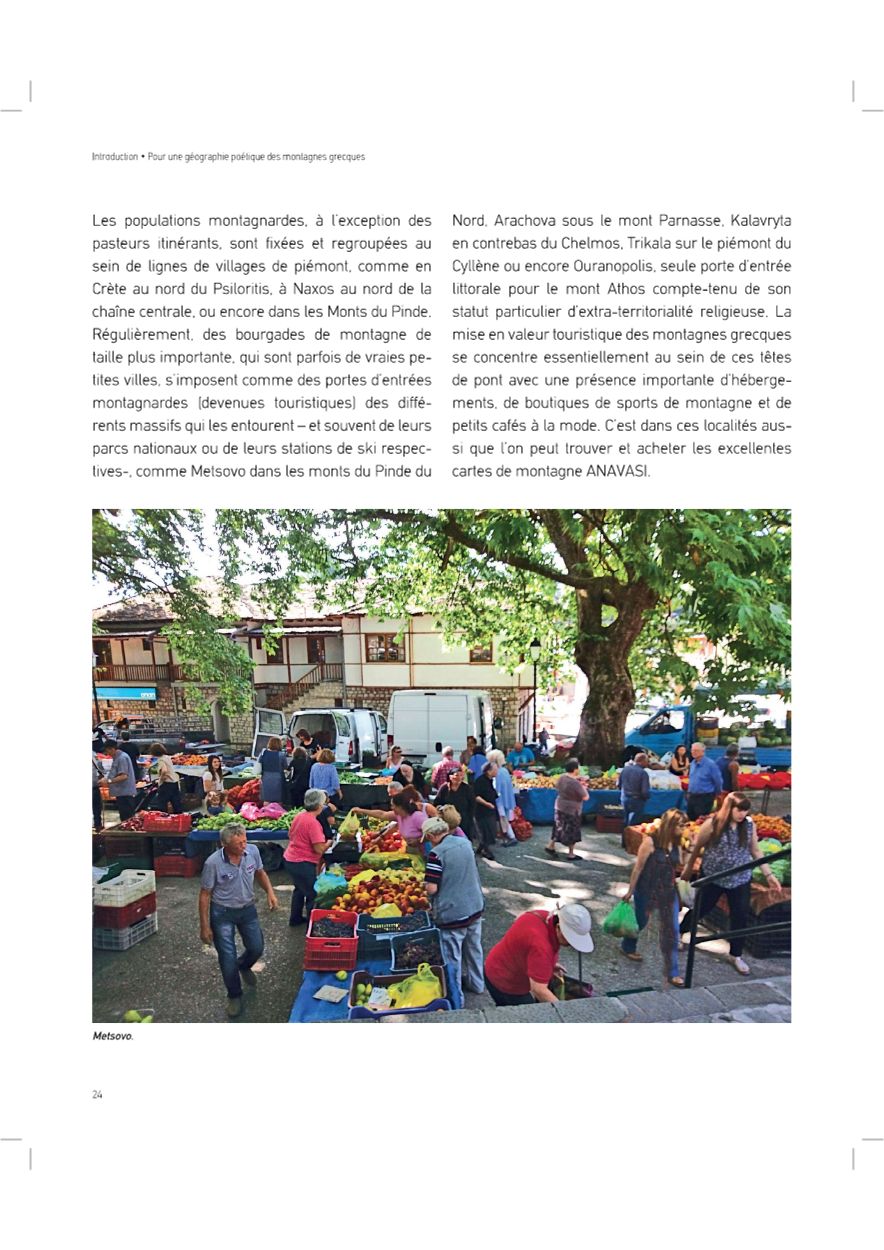 ENGLISH
The Poetic Atlas of the Greek Mountains is a beautiful book in 21 25 cm format with 250 pages based on varied iconography and colors: maps, photographs, original works of art.
The Poetic Atlas of the Greek Mountains records the author's travels in the Greek mountains. The book echoes a pioneering and original approach, at the slow pace of walking and hiking, embodied through the proposed itineraries.
It is about retracing a sensitive and spontaneous approach to the landscape which activates first impressions and the joy of discovery, by giving expression to several voices and several media (photography, writing, art, cartography). This polyphony is reflected in the choice of speakers.
Through the sensitive geography of the Greek mountains, the author invites us to an experience that immerses us in the landscape, re-creating the process of appropriation via geo-artistic works, personalized maps and perceptual maps.
This work is an important contribution to the French bibliography and relating to Greece, because it completes the meager corpus concerning continental Greece and the mountains, but also introduces a new look and a new approach to the Greek landscape.