20 May

Posted By
0 Comment(s)
1708 View(s)
Apps
Anavasi maps in Avenza Maps App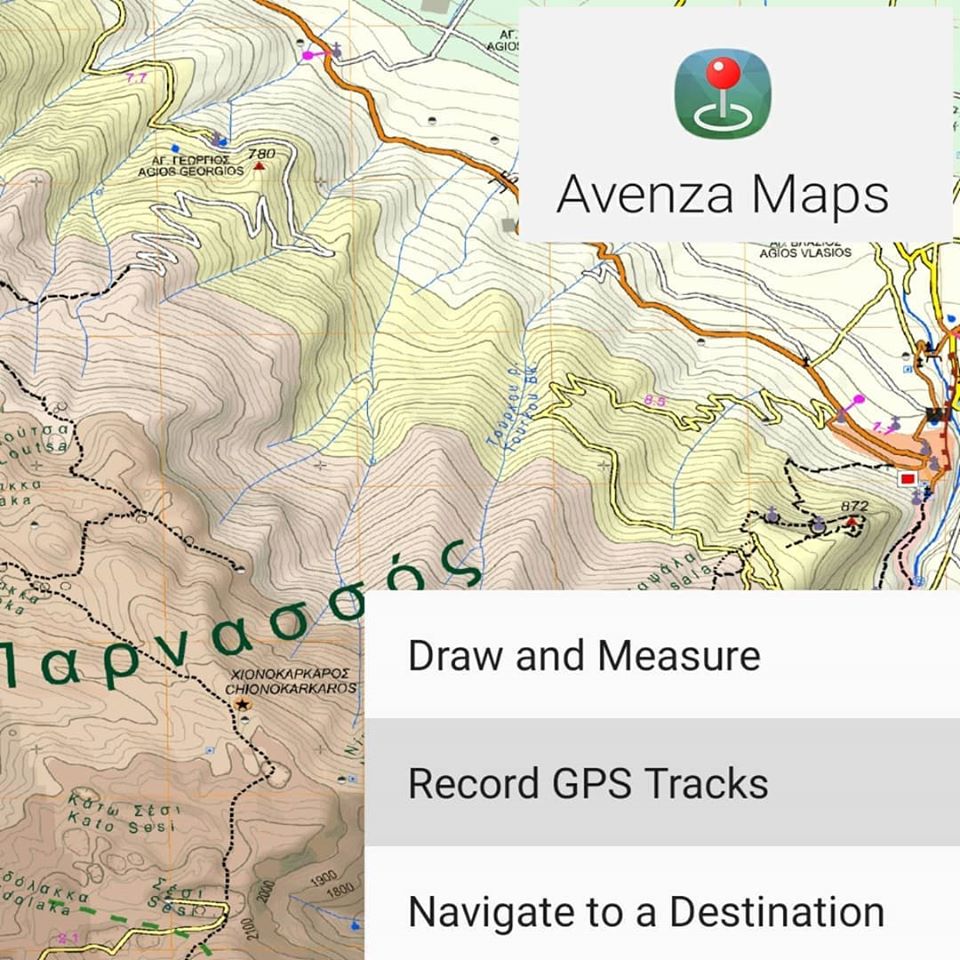 Avenza Maps has navigation and mapping features that help you plan and enjoy outdoor adventures in remote areas, even without internet or network connections. Start by finding a map in the Avenza Map Store then let the adventure begin!
FIND MAPS It all starts with downloading an Anavasi digital map from our website or the Avenza Maps Store - a collection of nearly 1 million professionally created, high-quality, offline maps. Browse or search for your map from within the app, or online. All maps are location-aware and are ready to be used on your next 'off the grid' adventure.
LOCATE YOURSELF ON A MAP Find your location on a map even without WiFi or network connectivity. Maps downloaded from the Avenza Map Store are georeferenced, which means that the GPS on your mobile device can use your location to pinpoint you on the map with a blue dot, and the dot follows you as you go. You can also upload a limited number of your own georeferenced maps using the free version of the app.
FIND YOUR COORDINATES See the exact GPS coordinates of your location at any time, so you can report your location if you need help, or to accurately locate points of interest. You can also search for specific coordinates on the map, and toggle between coordinate systems.
STAY IN OR OUT OF MAP AREAS Create a geofence around a specific location, track or area and get notified when you approach or move away from it. Use this feature to ensure that you stay on the trail or stay out of dangerous areas.
MARK PLACES OF INTEREST WITH A PIN Drop a placemark on the map at locations you've visited or want to visit. Mark the location of objects, hazards or anything else that you want to remember. Edit the color of your placemarks and label them for easy reading.
RECORD GPS TRACKS Record the path of your trip as you travel across the map enabling GPS tracks. Save tracks on your map and edit the properties including changing the colour and title. Multiple tracks can be stores as layers on a map.
DISCOVER DETAILS OF YOUR TRIP View the details of a recorded GPS track including distance traveled, total time, average speed, and elevation changes.
MEASURE DISTANCES BETWEEN POINTS What's the distance to that next peak? Use the Measure Distance tool to draw your route and calculate how far you need to travel.
ORGANIZE FEATURES WITH LAYERS Map features such as placemarks and GPS tracks are recorded on separate layers for easy viewing on the map. Hide or surface the layers as necessary to see what you need to see without a lot of clutter of overlap. Layers can also be used to export map features to use on a different map, or to share with another Avenza Maps user.
ORGANIZE MAPS WITH FOLDERS AND COLLECTIONS Group similar maps together for easy access and viewing using folders on the My Maps screen in the app. Create collections of adjacent, or overlapping maps to view your location at different scales, and reference points.