ANAVASI MAPP - Offline hiking maps of Greece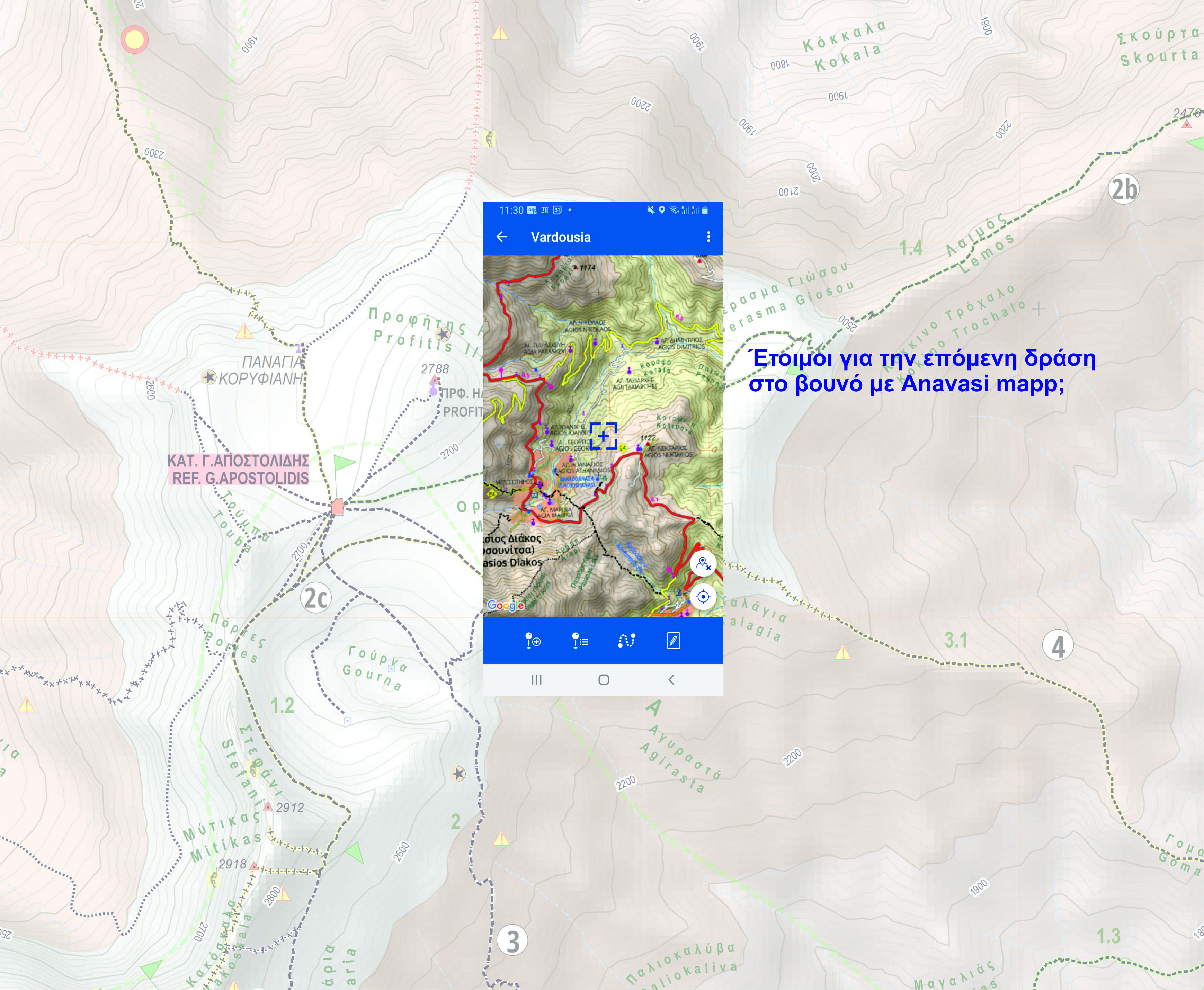 Are you ready for the Next Mountain Action with Anavasi App?
Now the Hiking maps of Anavasi are also available in digital format and you can use them anywhere offline without using Data and Wifi!
By downloading the app you have the ability to download any Anavasi map and use it through your mobile phone.
Our digital maps are available on Google Play Store and App Store for iOS.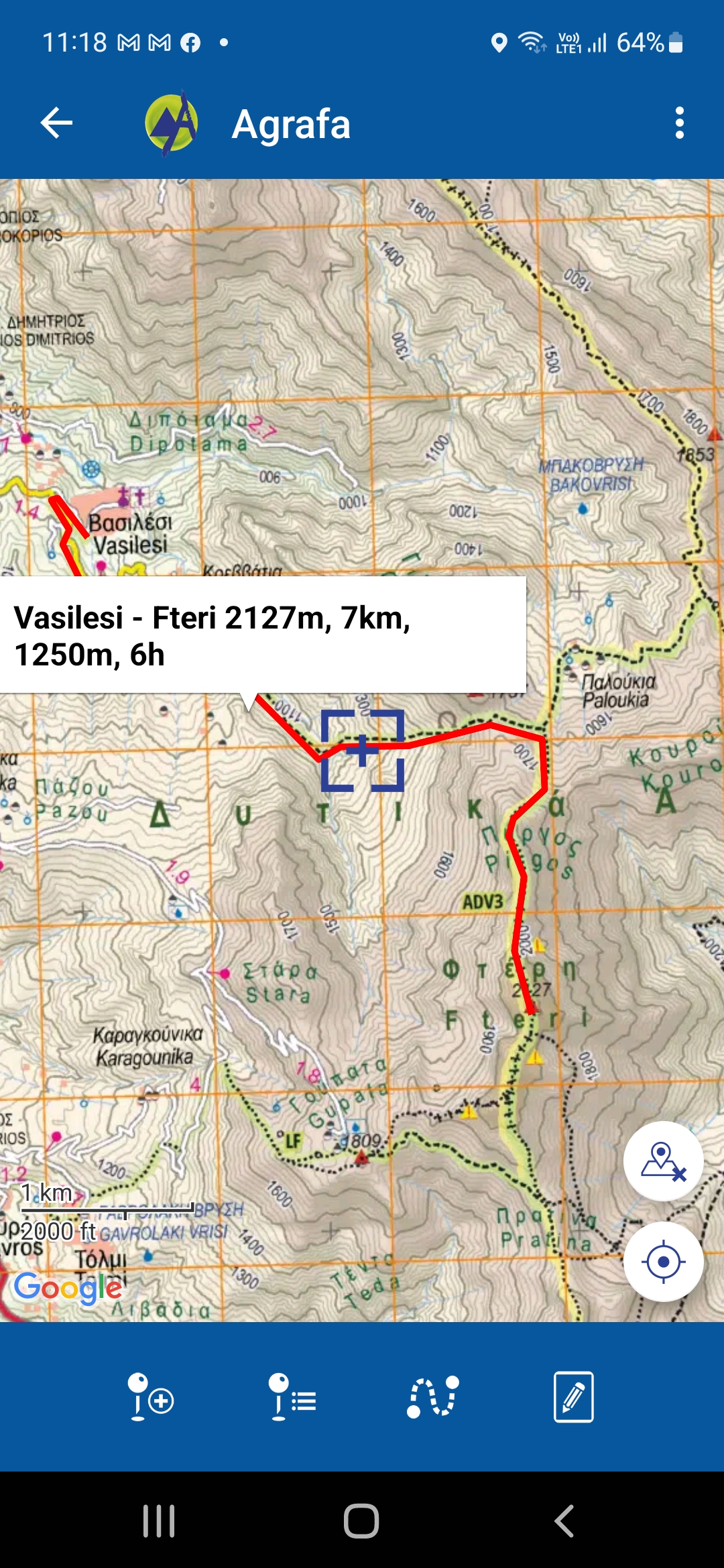 PLAN YOUR ROUTES THROUGH OUR DIGITAL MAPS!
Within our digital maps you will find suggested routes worth walking. In fact, each route has a different color to make it easier for hikers. The color of each route indicates the degree of difficulty and is reflected in the application in the following way:
Green = Easy (recommended for beginners)
Blue = Medium difficulty
Red = Difficult
Black = Very Difficult (only for experienced climbers)
The level of difficulty is affected by factors such as altitude differences, length or terrain type. Inside the digital maps you will find the contour lines with equal dimensions of 20 meters, helping hikers to plan their routes.
For each of the routes, length, altitude difference, walking time and a short description are given.
Through the application you can save every route you have crossed.
With Anavasi Mapp you can use maps anywhere you visit without using Wi-Fi!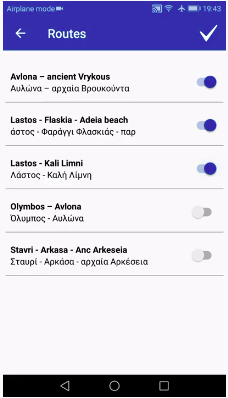 At the same time, within the digital maps you can find your position even in the steepest part of Greece, by activating the GPS. Find your seat by pressing the bottom right button!
In case of need, there is a button that automatically generates an SMS with the coordinates of our location with two links, one for google maps and one for Anavasi map.
Plan your routes and put your own points on the map as well as photos.
NOW THE ANAVASI MAPS ARE IN DIGITAL FORM!
With your subscription to the Anavasi Mapp application you can secure our new editions for every part of Greece completely Free.
All digital maps correspond to the printed maps of the publication.
Each map has a detailed legend to facilitate the routes. Find out about the place you are visiting, its attractions, trails, trail difficulty level and road network through the footnote of each map.
Disclaimer: The digital map is a supplement to the paper and does not replace it.
Anavasi has made every effort to ensure the accuracy, completeness and validity of the mapping of the data on its maps, without providing any guarantee for the absolute accuracy or time of validity of these mappings, nor assuming any responsibility for any damages or damages to the user or third party, which may arise due to any use of the maps.
For iOS (iPhone & iPad) we recommend the Avenza maps app from which you can purchase the Anavasi maps
Quickstart guide video