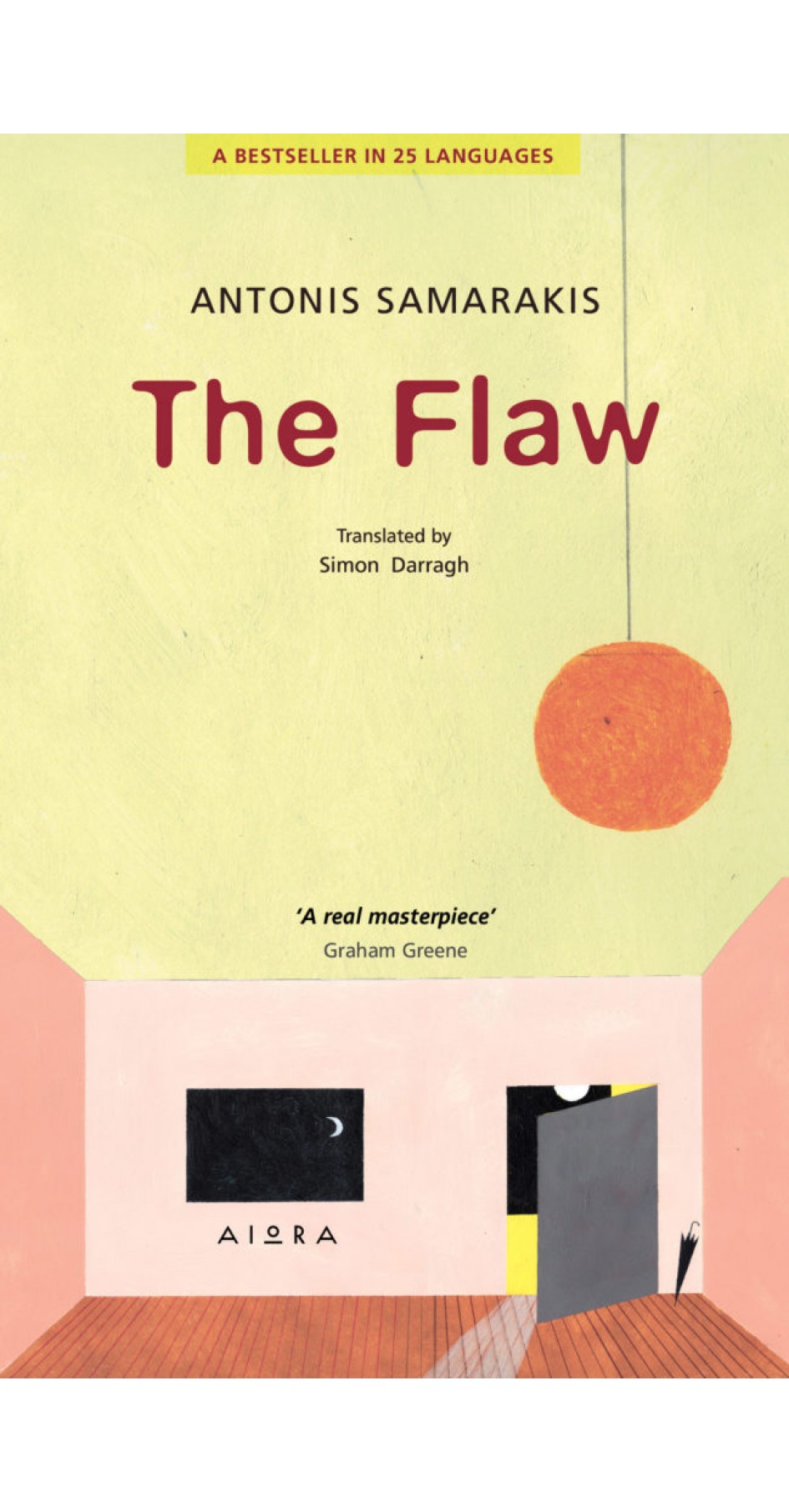 2-3 Days
The Flaw - A. Samarakis (BOOK IN ENGLISH)
A man is seized from his afternoon drink at the Café Sport by two agents of the Regime—though what exactly he is suspected of we do not know, and neither, apparently, does he.

What follows is a journey by car toward Special Branch Headquarters, and the interrogation that undoubtedly awaits him there. With their destination approaching, oppressed and oppressor come face to face with their deepest human feeling, locked in a game of psychological skill. As the plot slowly unravels, so, too, do its main players.

Part thriller and part political satire, The Flaw is as powerful today as it was when first published in 1965, foretelling the military dictatorship that would take hold of Greece only two years later. It is the best-known work of Antonis Samarakis and has been translated into more than thirty languages, winning the prestigious 1970 Grand Prix de Littérature Poilicière in France. This new translation marks the fiftieth anniversary of the novel's publication in English.
Book
Pages
256
Author
A. SAMARAKIS