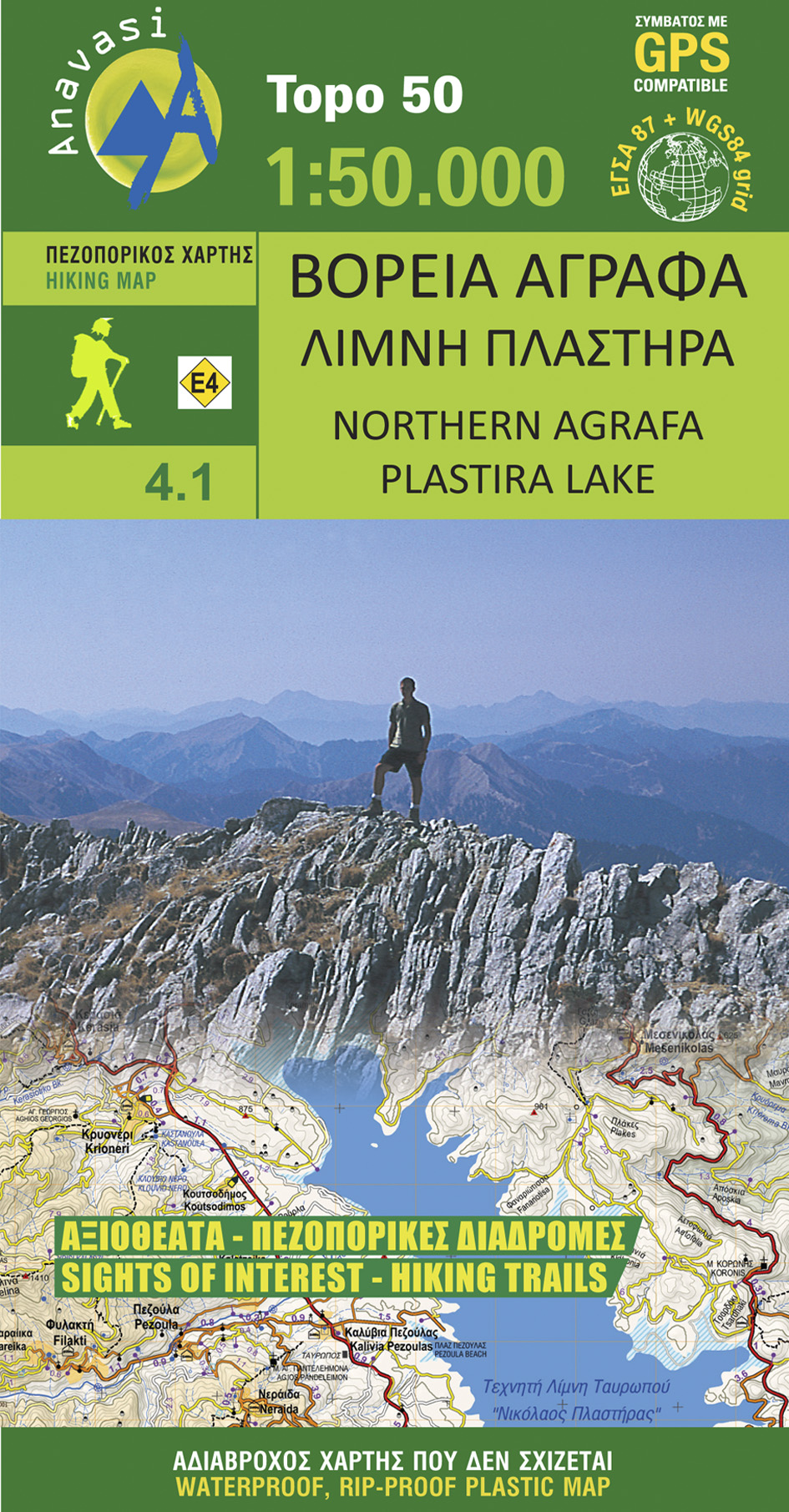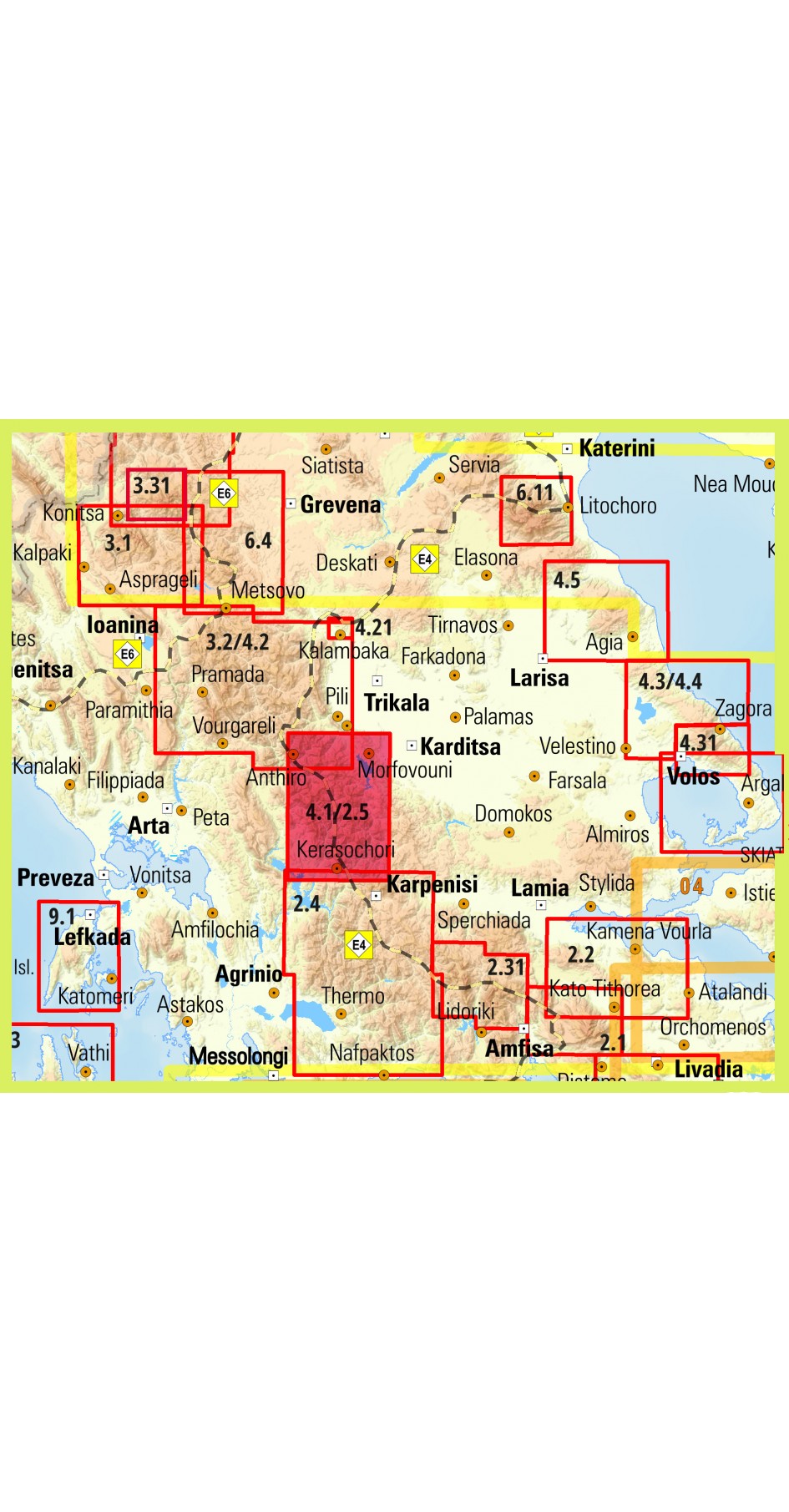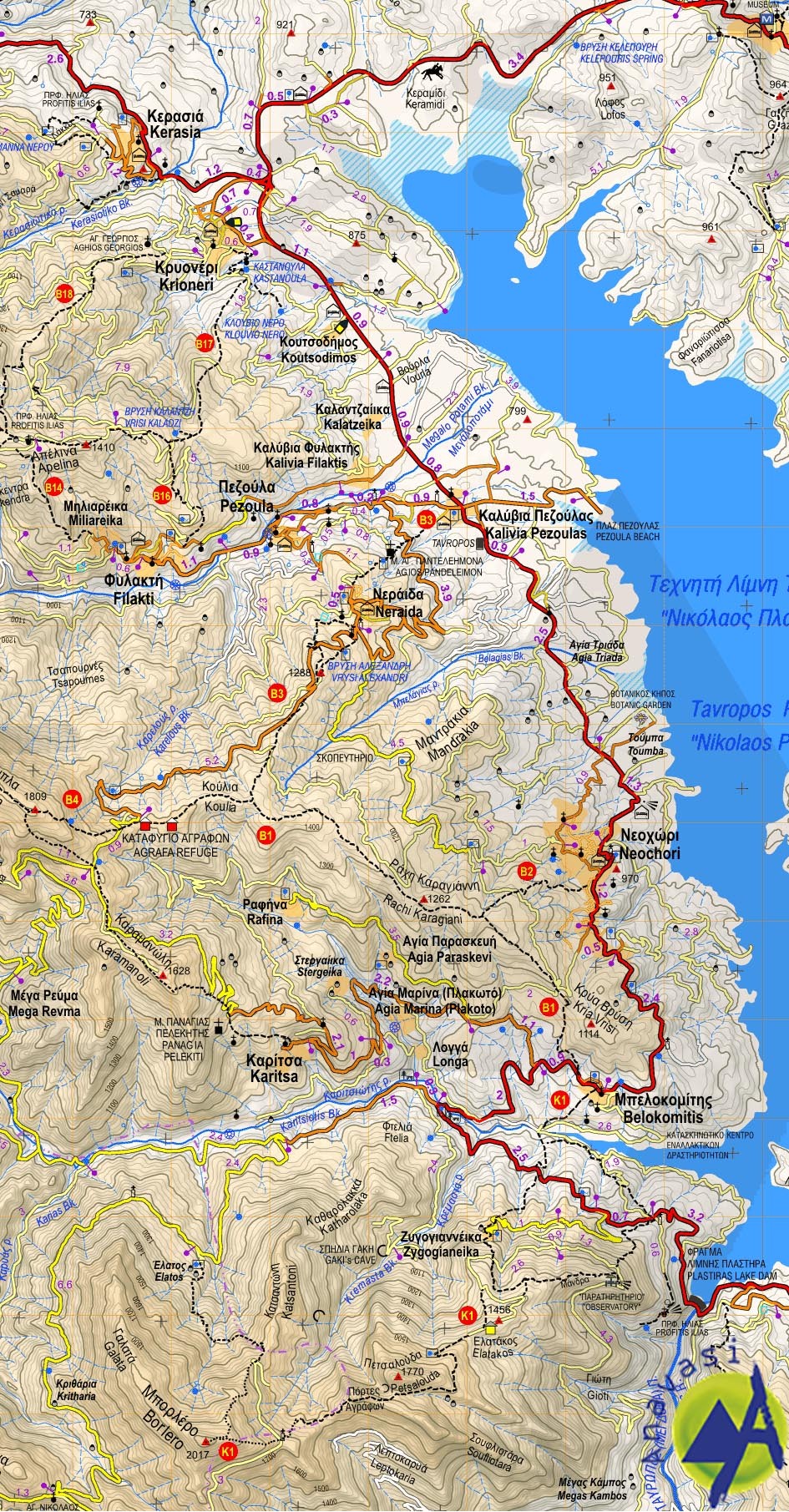 Out Of Stock



Northern Agrafa - Lake Plastira • hiking map 1:50 000
The hiking map Northern Agrafa - Lake Plastira [4.1] comprises the northern section of the mountain range of Agrafa with peaks Karavoula, Karava, Kazarma and Voutsikaki. To the east of these mountains a large step is formed in which lies the artificial lake of Tavropos - named after general Nikolaos Plastiras. Over the last few years the lake-shore zone has become a popular tourist destination, while the surrounding upland regions retain an interesting variety of hiking routes with a majestic backdrop of mountains.
Book
Publication date
2014
Information
Map reference code
4.1
Scale
1:50.000
FOR THE ANAVASI MAPP APP BUY THE MAPS DIRECTLY IN THE APP
Anavasi maps are all available in digital format (geo-referenced images), combining new technologies with high-quality cartography.
For smartphones we recommend Anavasi mapp. Within the application one purchases each map (corresponding to the printed one) separately. After the map is purchased and downloaded, the application works offline. The map is identical to the printed one and shows your location in the center of the screen. We can also choose one of the proposed routes to follow.

The digital maps available from our online store are geo-referenced map images in 3 different formats. All three are included in the compressed zip file.
1. Map image georeferenced in GGRS87, the Greek Geodetic Reference System (filename *87.tif), which can be used in GIS programs or other cartographic data management programs.
2. Map image georeferenced in WGS84, the global geodetic reference system (filename *84.tif), which can be used in GIS programs or cartographic data management programs.
3. Map image in Kmz format, which can be loaded on most new Garmin GPS models. Please check out the Garmin site to see if your GPS model supports "Custom Maps".
We  recommend to use the digital map always in combination with the paper map that gives us a complete overview of the area and is useful when planning our journey.

It is forbidden to copy and distribute the digital files. They can only be printed for non-commercial use.

Anavasi