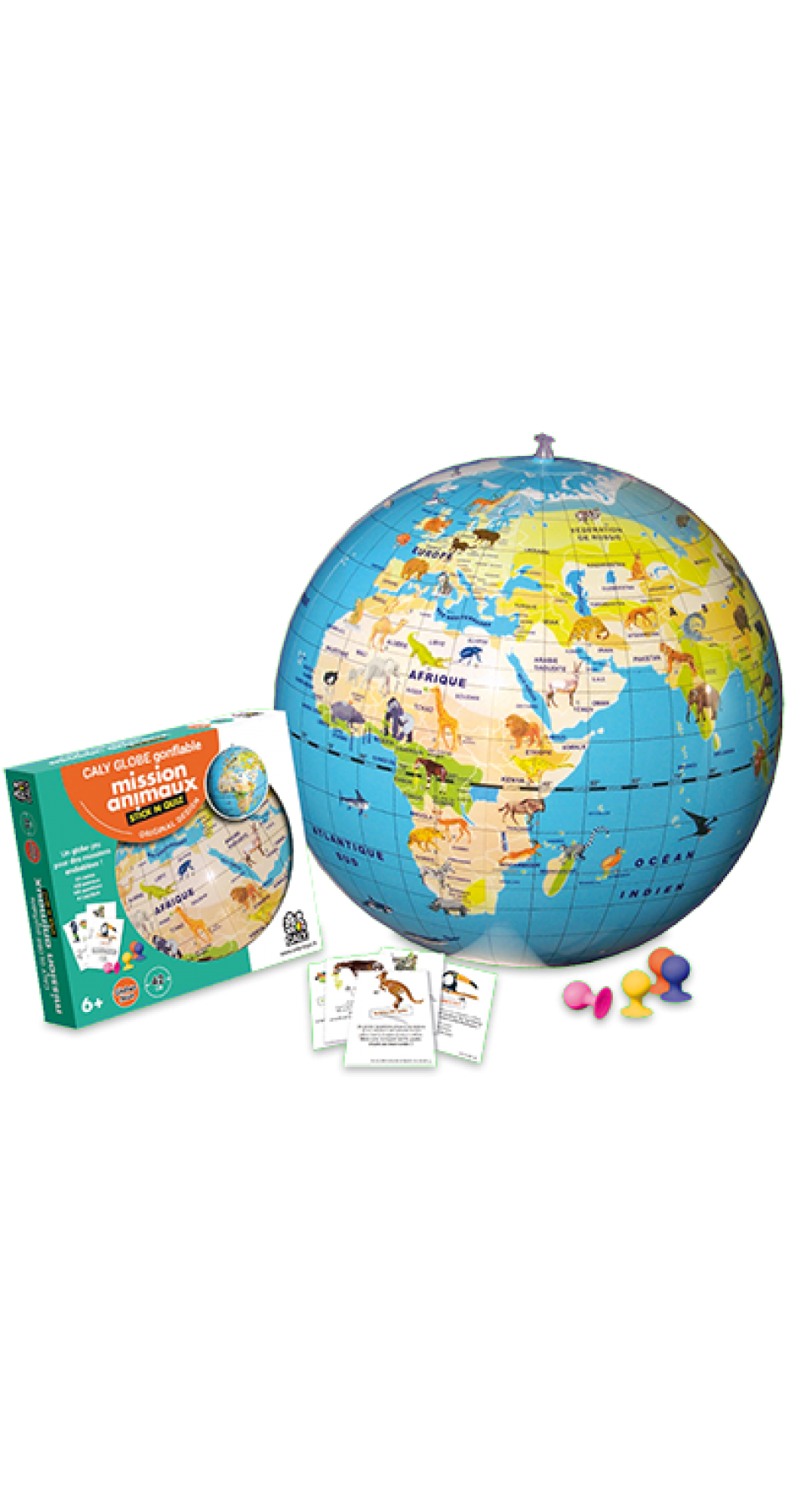 42CM INFLATABLE GLOBE Animal Quest - ΑΓΓΛΙΚΟ
With this game, you will go around the globe to indetify animals, learn a little more about them and collect 5 animal cards to win the quest. It is also a game of rapidity in which the player that found the animal on the globe must stick his CALYstick as fast as possible on it.
CALY ANIMAL QUEST combines fun with education in exciting party games !