01 Jan

Do not stay away from your favorite mountains anymore!
Plan your routes and relive your strongest mountain experiences with wall maps Anavasi to the mountains of Greece. Take a look at the paths you have walked and plan your next trails.
Available only for mount Olympus for the time being.
Dimensions:
Medium map 70x100cm
Medium map laminated 70x100cm
Large map 140 x100cm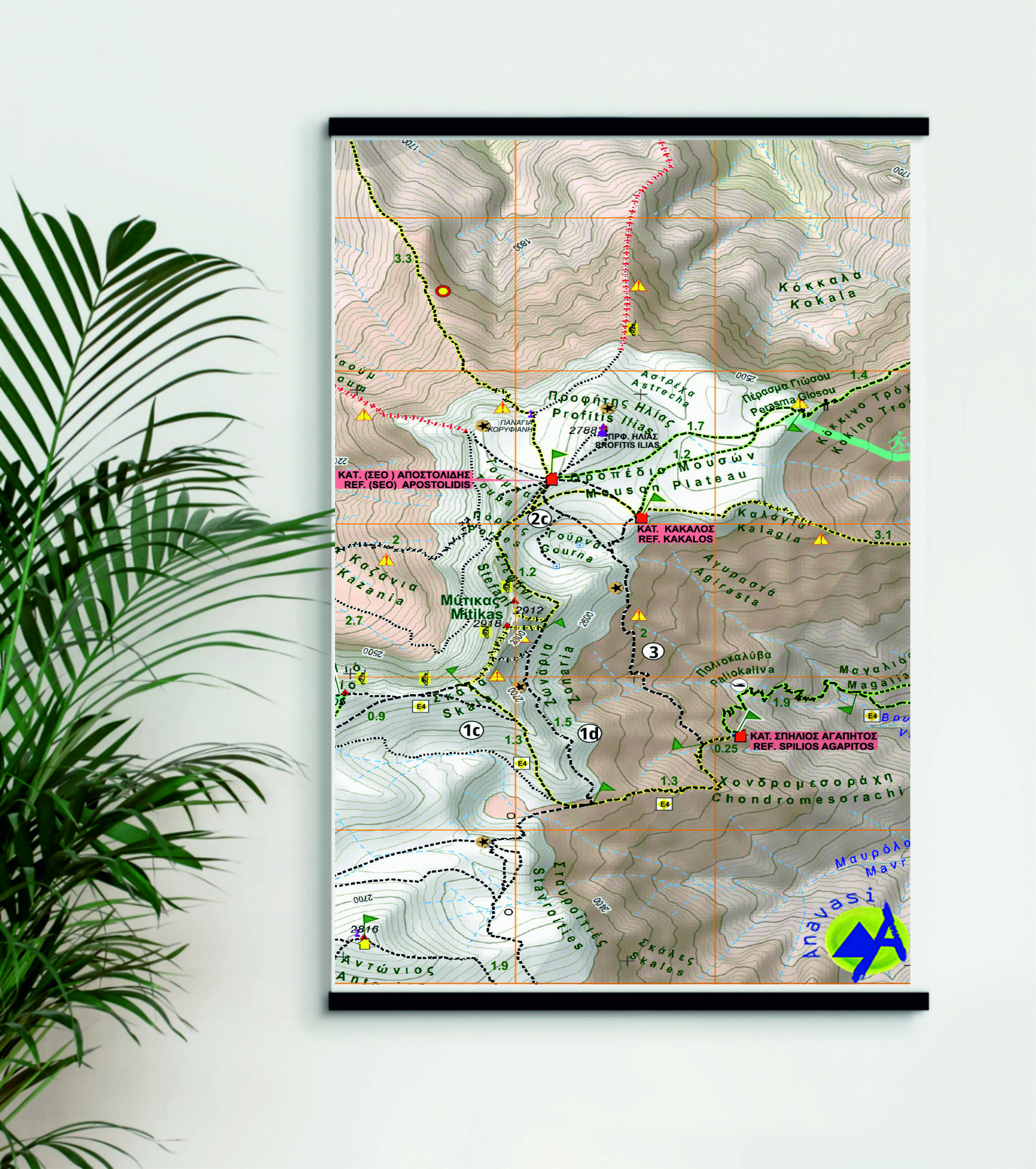 Nothing allows you to better visualize your strategic goals, your area of activity or points of sale as much as a map on your office wall.
Do you have a company and want a map to plan your business moves?
In our archive we have maps of cities and Greece, and we can print them on plain paper or laminated paper in any dimension that suits you. Tell us what you need to map your plans.
For options and prices see here for Athens and Attiki
For more information regarding the prices and the dimensions, do not hesitate to contact sales@anavasi.gr and +30 210 3218104