01 Jan

Posted By
0 Comment(s)
1063 View(s)
Works
Anavasi created this map of the Protected dDsignation of Origin PDOs and Protected Geographical Indications PGIs  for the New Wines of Greece. It shows
Winegrowing regions and Appellations and Classifications.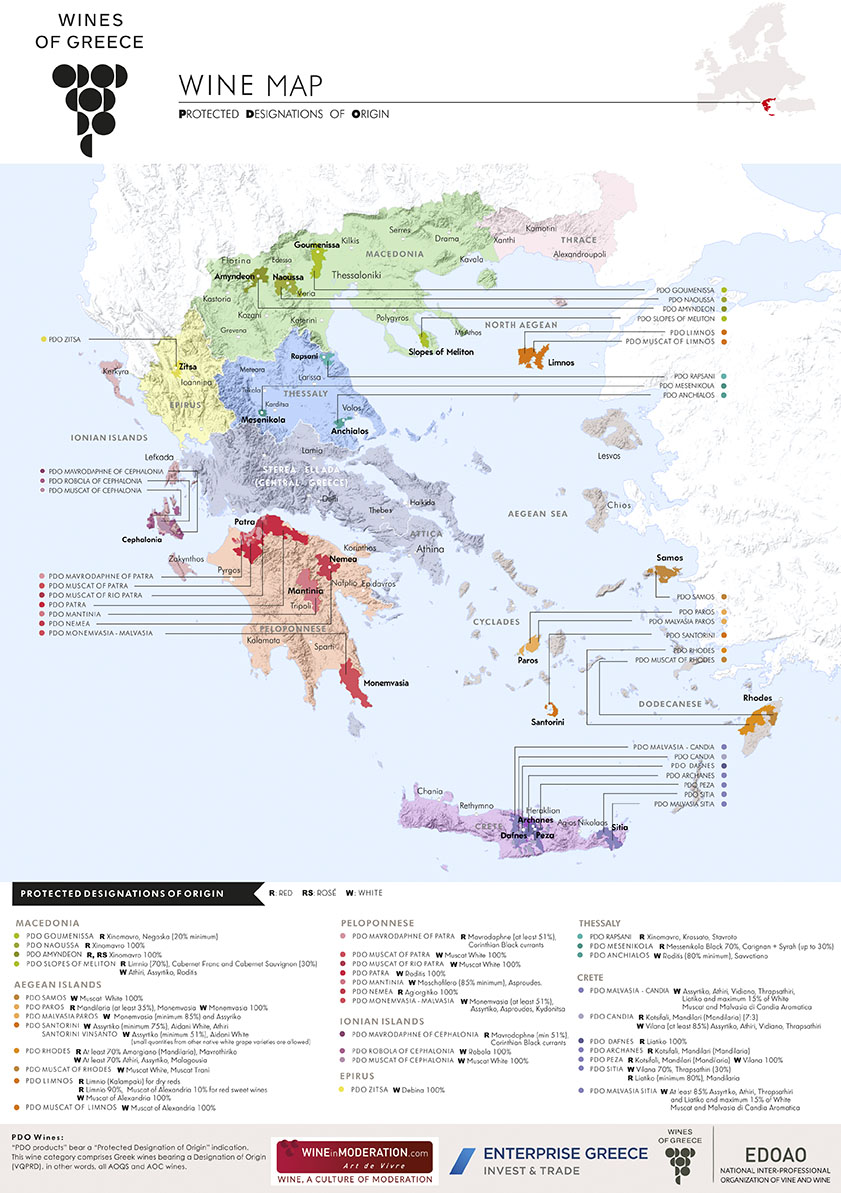 Greek vineyards are among the world's oldest and have produced wine for thousands of years. Vineyards are found on diverse soil and terrain, at altitudes varying between sea level and often in excess of 1,000m (~3,280 ft). Delineated viticultural zones dot the entire country; continental and island areas alike.
Wines from specific Greek regions and producers are becoming as iconic as the regions that birth them, as a renaissance of Greek wine consumption spreads around the globe. Many viticultural regions of Greece's 34 PDOs and more than 100 PGIs have roots that run deep in their soils of antiquity and custom.