06 Mar

Posted By
0 Comment(s)
1408 View(s)
News
We are preparing the new version of Taygetos ... but a surprise is waiting for you!
It will not be a just a map, it will be a hiking guide AND a map.
It will not be on a scale of 1:50 000 like the oldTaygetos map but 1:25 000, much more detailed.
Also ancient routes crossing the mountain in Antiquity are presented.
In the new guide with a map 1:25 000 of Taygetos that will be published at the end of March, we have 18 routes descriptions, divided into areas: Laconian, Messinian, Center and North side of Taygetos. Among the 18 routes there are all degrees of difficulty: GREEN = EASY | BLUE = INTERMEDITATE | RED = DEMANDING | BLACK = VERY DIFFICULT. The difficulty depends on elevation range, length and type of terrain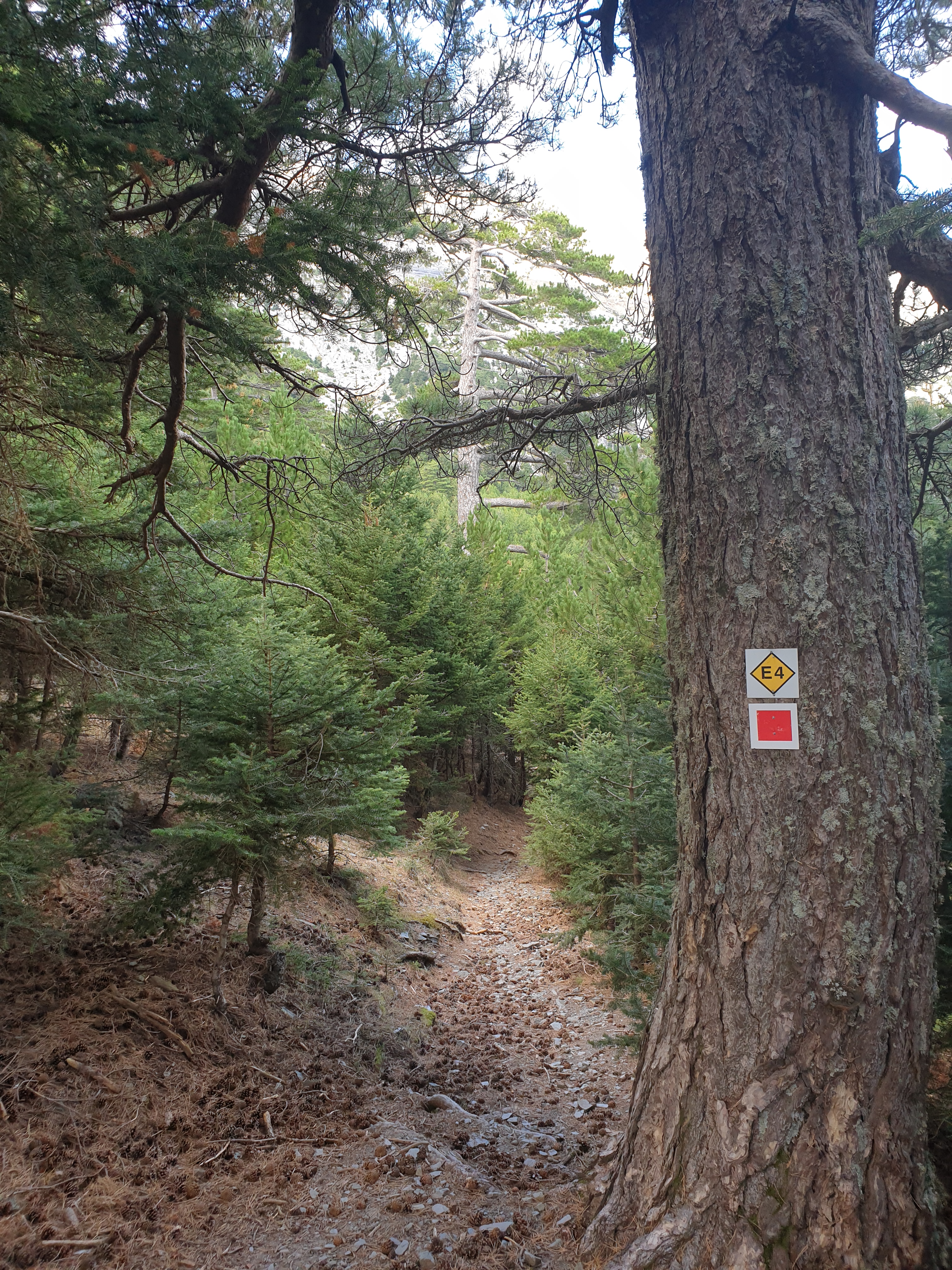 On the way from Anavryti to Refuge
See the routes here:
1. Manganari - Refuge - summit Profitis Ilias 2407m
2. Refuge - summit Profitis Ilias 2407m – Agios Dimitrios – Pentavli - Refuge
3. Refuge – peak Chalasmeno 2204m
4. Pikoulianika – peak Koufovouni 1850m
5. Anavryti – Refuge
6. Parori - Faneromeni monastery - Metamorfosi Sotiros - Parori
7. Mystras - Taygeti
8. Mystras - Castle North Gate - Mystras ΤAYGETOS (Messenian side)
9. Agios Dimitrios - Mousgia - peak Chalasmeno 2204m
10. Vyros Gorge (Agios Dimitrios - Exochori)
11. Ridomo Gorge (Voreio – Pigadia Stone bridge)
12. Velanidia monastery - Lagou hann
Crossing of Mount Taygetos crestline
3. Pentadaktylos
NORTH ΤAYGETOS(with the help of EOS SPARTIS and Nikos Laganas)
14. Longastra - Trypi - Pikoulianika - Mystras
15. Marble-bridge – Bridge – Kastori springs - Vrysiotiko - Perivolia springs - Agios Loukas - Ring road of Kastori - Agios Mamas springs
16. Myli Gorge (Georgitsi - Kastori)
17. Georgitsi - Agios Panteleimon 18. Kastorio - Xerovouna (of 2 sections of it)
18α. Latta - Lousina / 18β. Lousina - Xerovouna