01 Jan

Posted By
0 Comment(s)
5423 View(s)
Works
Anavasi created the free map for Athens, Attiki and Piraeus for the Greek National Tourism Organisation.
This map is available on Visitgreece.gr, the official tourism web site for Greece, where you'll find information on the main tourist destinations, such as cities, beaches, as well as activities, events and much more.
The map shows the central Athens (historical center) area on one side. It is an updated street map and the main streets are underlined in yellow. Are shown and indexed: archaeological sites, museums, cultural sites ect. and the map highlights the 3-kilometre pedestrian zone (the largest in Europe), leading to the major archaeological sites ("archaeological park").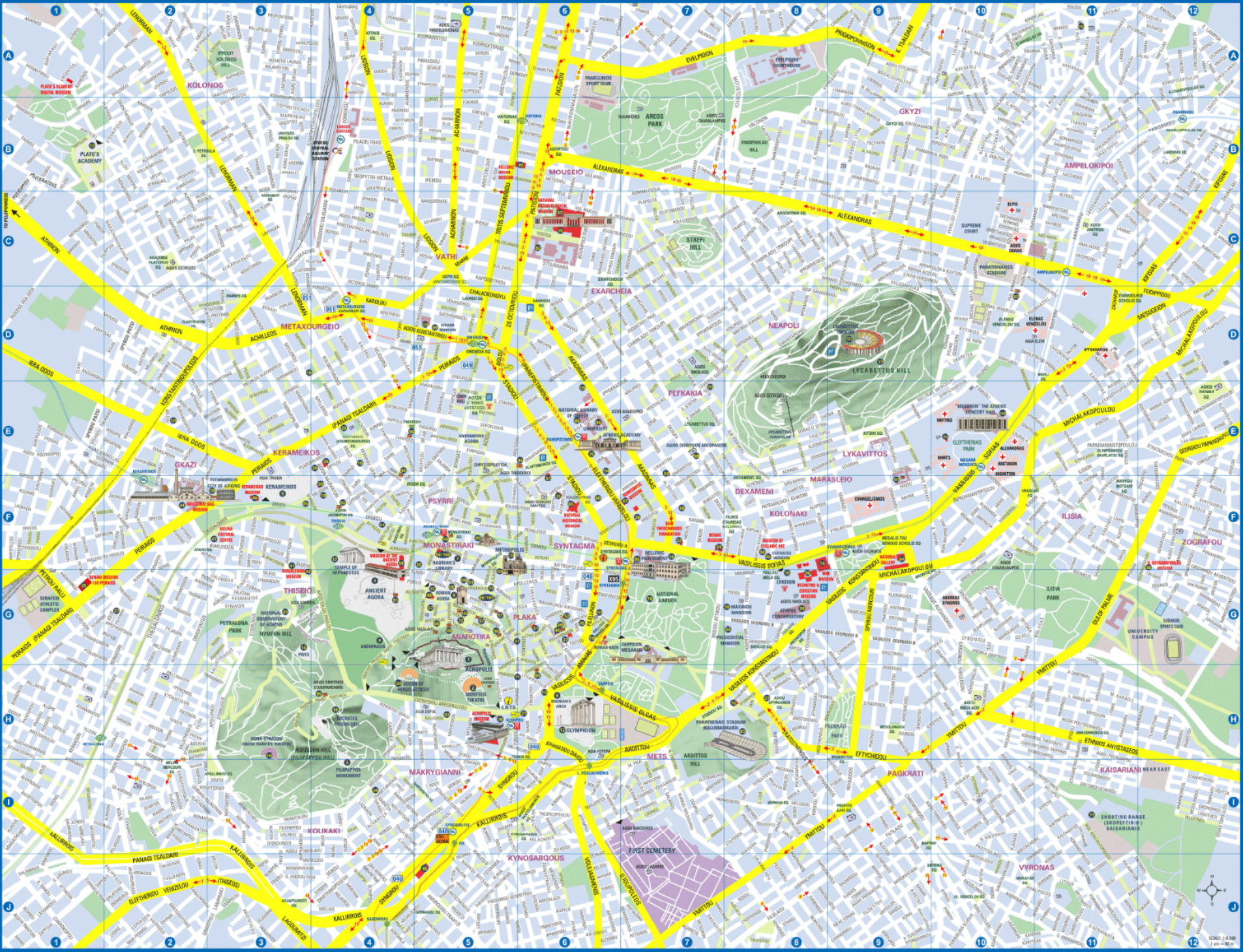 The other side shows a map of Attiki, the suburban railway line and metro line and Piraeus. The Piraeus map is extremely useful if you plan to travel by boat because it shows all the port gates E1, E2 …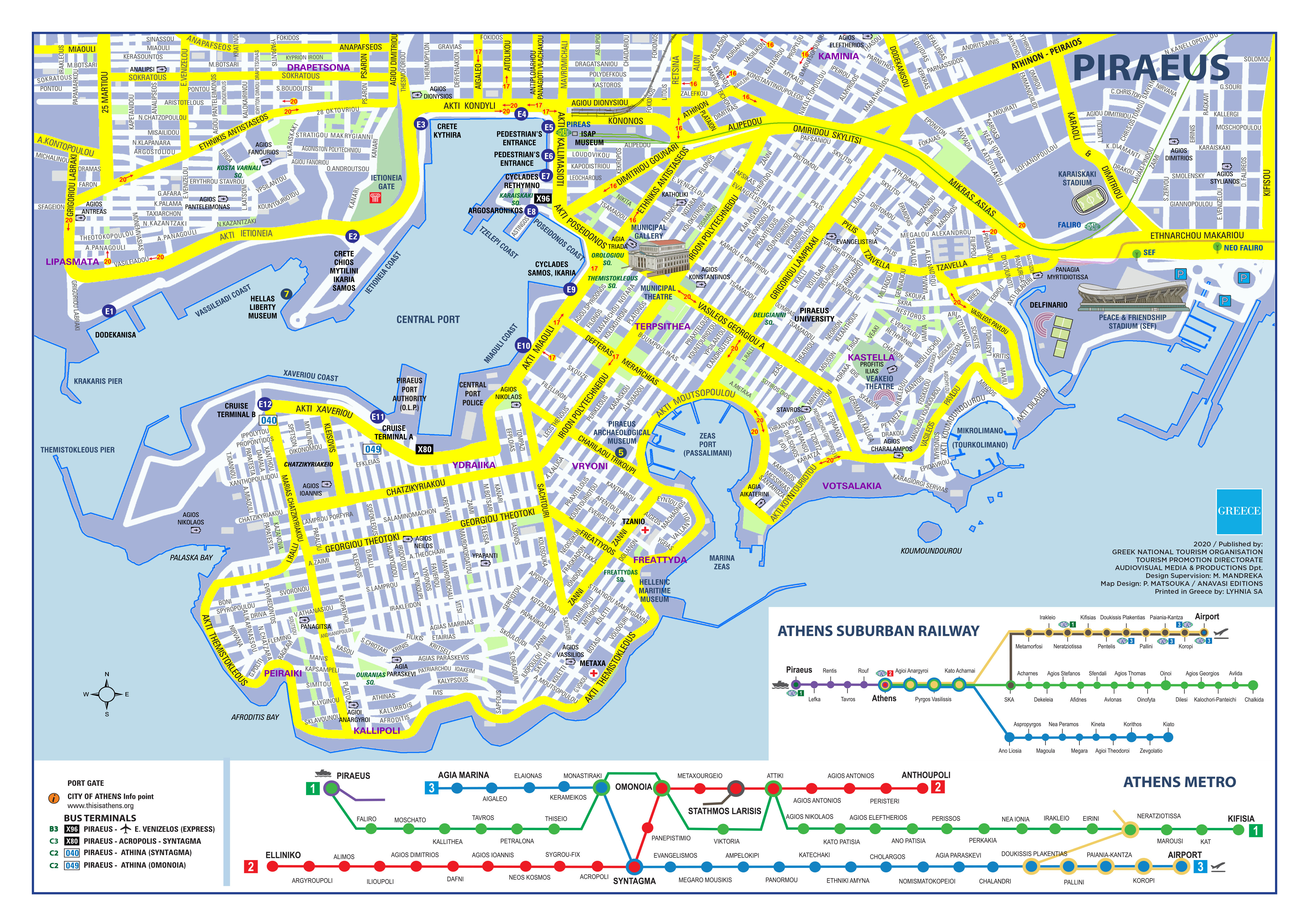 On the same side as Piraeus there is map of the region around Athens, Attiki. Attiki map is useful if you want to visit the coast of Athens, find a beach away from the city or locate the temple of Poseidon at Sounion.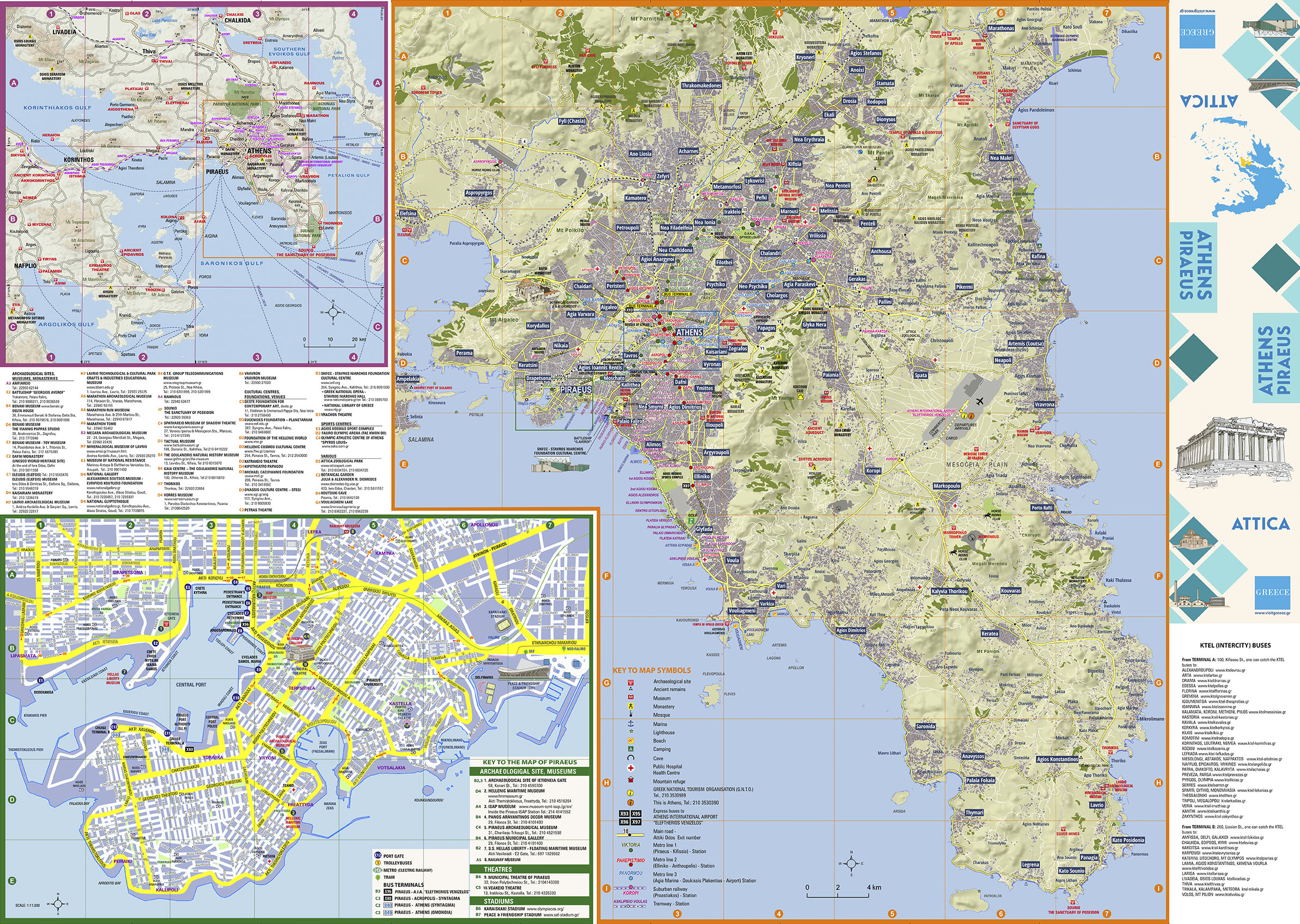 Athens is the historical capital of Europe, with a long history, dating from the first settlement in the Neolithic age. In the 5th Century BC (the "Golden Age of Pericles") – the culmination of Athens' long, fascinating history – the city's values and civilization acquired a universal significance. Over the years, a multitude of conquerors occupied Athens, and erected unique, splendid monuments - a rare historical palimpsest. In 1834, it became the capital of the modern Greek state and in two centuries since it has become an attractive modern metropolis with unrivalled charm.