23 Nov

Posted By
0 Comment(s)
2410 View(s)
Touring
Chalandri stream is an oasis for those who want to escape from the hustle and bustle of the city. The stream crosses a large part of the Municipality of Chalandri, starting from the foothills of Mount Pentelis. Access to the ravine is easy as it can be done either from Pentelis Avenue (from Dasous and Kifisou streets), or from Profiti Ilias and Rododafnis streets, or from Varnali. A route in the gully can be up to 4.5 kilometers, however in many places you will encounter fences, which make the route difficult
Recently, Anavasi created two very detailed maps for the Association for the Protection of the Environment and Streams of Penteli-Chalandriou, which are distributed free of charge in print and digital format. The digital version of the Penteli and Chalandri gorge maps are available for free in our application, Anavasi mapp.

Route
The bed of the stream is in many places flooded with pine trees. Start your route from Evripou Street and the church of Agios Athanasios. From this point begins a path that heads south next to the stream. The path crosses along its entire length the verdant bank of the ravine, giving visitors moments of oasis. The path runs parallel to Herodos Attikou Street and passes through Polydrossou and Dafnidos Streets.
The path is interrupted in many places by fences, but you can easily find it and continue on your way.
On Nymphon Street you will find a path with steps that ends at a metal footbridge. Crossing the footbridge over the stream you reach a plateau below the church of Prophet Ilias. This spot is ideal for relaxing as it has picnic tables. From this point all the paths lead to Diakou, Profiti Ilias streets and dead ends.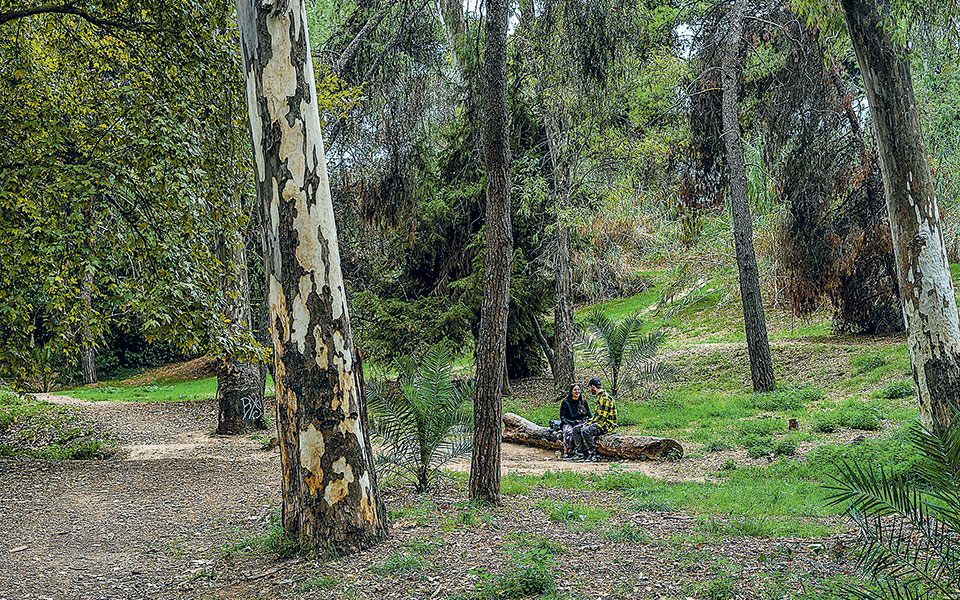 Hadrian Aqueduct
The Hadrian Aqueduct (134 AD), during the Roman period, watered the city of Athens by transporting water from Penteli to the Hadrian Reservoir at the foot of Lycabettus. The construction of Hadrian's Aqueduct began in 134 AD. by the Roman emperor Hadrian and was completed in 140 AD. by Pius Antoninus. The lanterns found near Kifisias Avenue revealed the aqueduct, which is a cultural heritage of the city of Chalandrio.
 During ancient times, the ravine was the northern border of the Municipality of Flya (today's Chalandri) with the Municipality of Athmonon (Marousi), because the ancients used to use geophysical landmarks for their boundaries.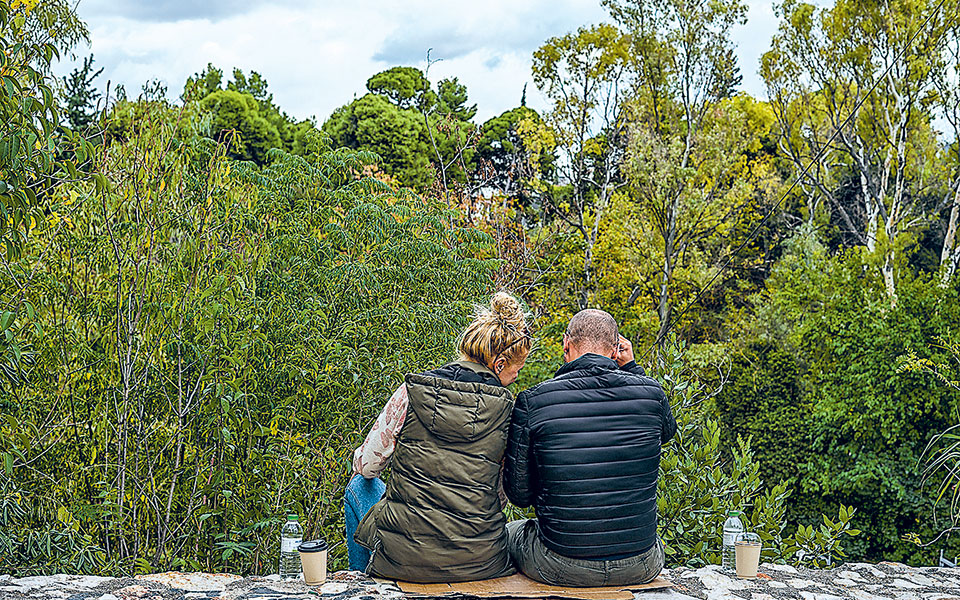 Flora
Despite the urban interventions that the Attic landscape has received in the last century, Rematia is one of the few parts of Athens that have remained unchanged. A large part of the ravine is covered by pines, while pines, cypresses, eucalyptus, olives, almond trees, and other species from the rich flora of the ravine follow. In earlier years, the area of ​​Rematia was an oak forest. About 150 plants have been recorded in Rematia, of which 80% are endemic.
Fauna
In the ravine you will meet a multitude of birds such as the house sparrow, the pigeon, the osprey and the magpie. You will also meet "non-urban" birds such as the blackbird, the gray buzzard, the monk, the goldfinch, etc. In spring, in addition to swallows, you can also meet endemic birds. Also characteristic is the gionis, a bird that looks like an owl.