01 Jan

Posted By
0 Comment(s)
931 View(s)
Works
Kimolos is an island in the Cyclades with an area of 36 square meters. km and coastline length of 38 km with many bays, islets, sandy and rocky shores and many sea caves. The shape of the island is almost a regular pentagon and the relief is hilly with the highest peak being Paliokastro (365 m.).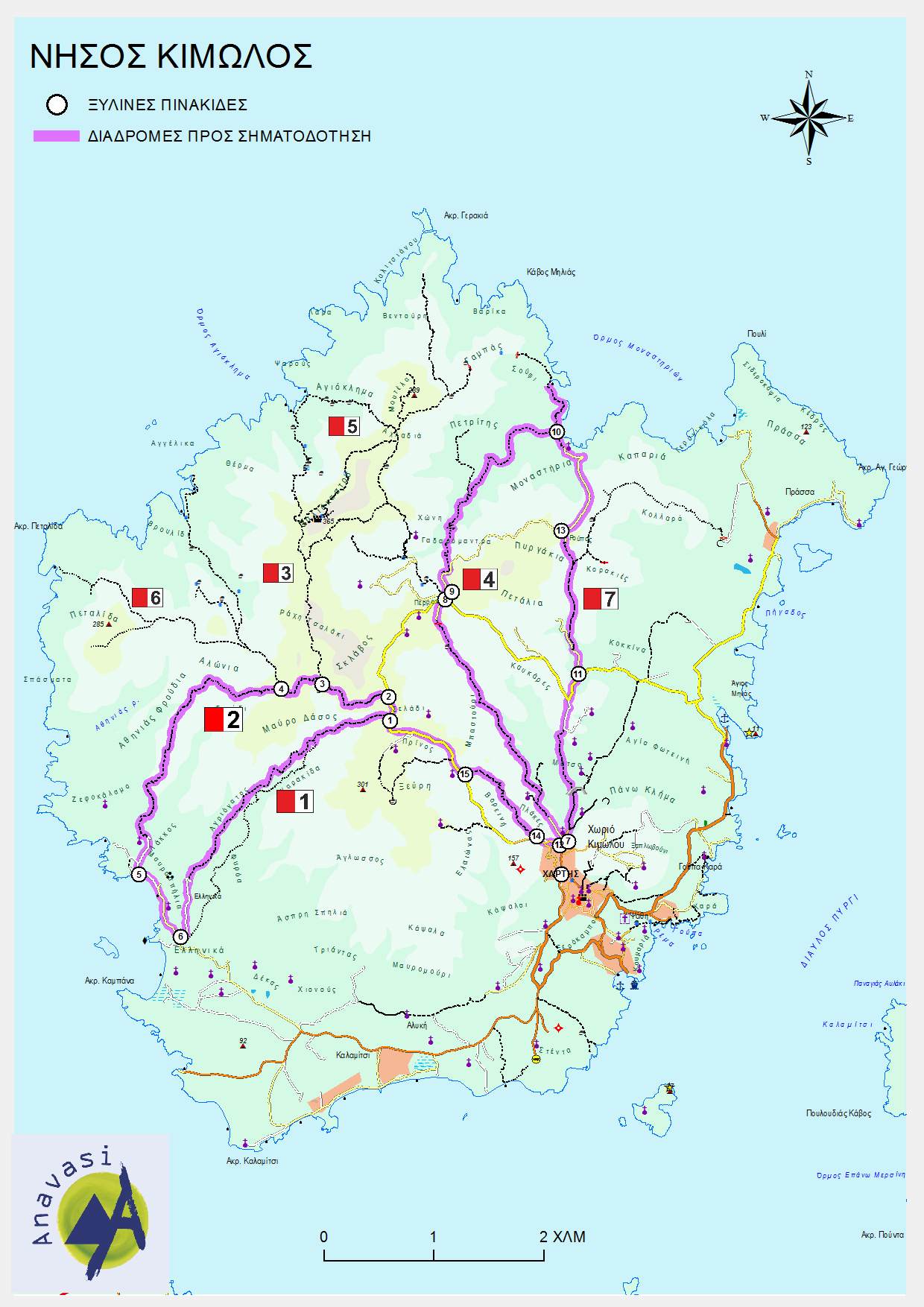 Our cooperation with the Municipality of Kimolos includes many works:
-The creation of a hiking map for Kimolos and Polyaigos.
-The study of the network of paths
-The signposting of the network of paths
-The detailed description of the paths with photos and texts for the website of the Municipality of Kimolos.