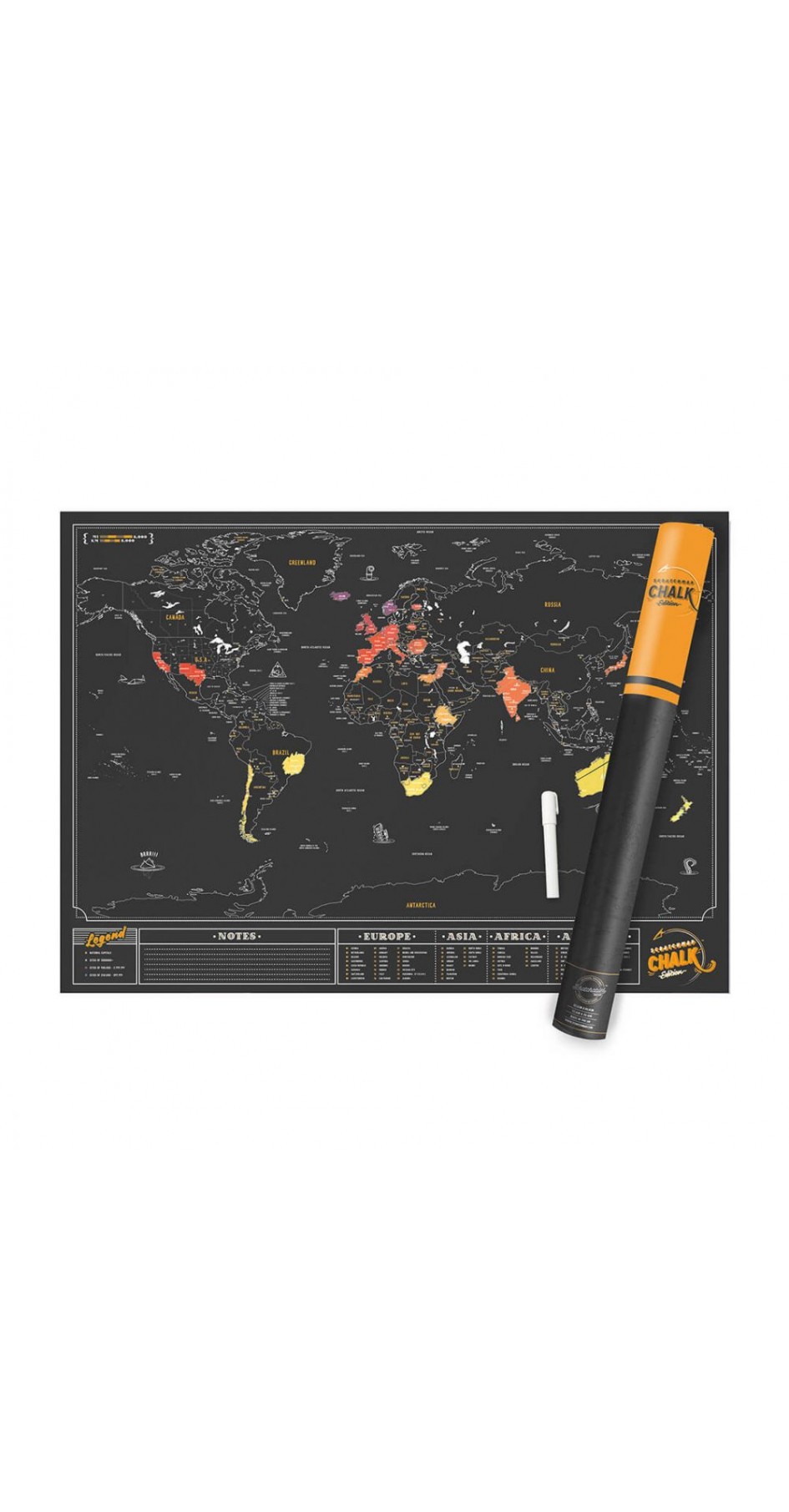 Out Of Stock
Scratch Map - Chalk Edition
 Write your travel plans (or lover's names) on the Scratch Map® Chalk poster whilst keeping track of the places you've visited by removing the foil. With a wipe away chalk pen, it allows for a little spontaneity/change of plan when you and your travel buddy decide to go separate ways.
Chalkboard pen includedChalkboard pen included
For best results, do not write on foil
Materials paper, laminate, coloured foil and chalk pen
Dimensions 59.4 x 82.5 x 0.2 cm
The original Scratch Map from 2008
Made in the U.K.

Luckies